New Mexico Money Transmitters Surety Bond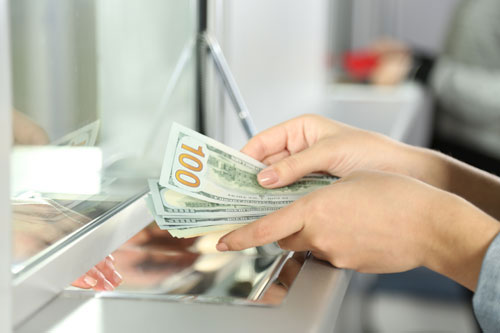 New Mexico's Regulation and Licensing Department, Financial Institution Division (FID), licenses and regulates financial entities in the state. The Department also protects consumer rights and ensures compliance with the rules and regulations. One of the businesses that the Department regulates is money transmission.
A money transmitter license is required for anyone in the business of selling or issuing payment instruments, stored value, or receiving money for transmission. One of the licensing requirements of money transmitters is to obtain a surety bond.
Obligee and Surety Bonds:
New Mexico's Regulation and Licensing Department is the obligee that requires money transmitters in the state to obtain a surety bond. The bond amount is $300,000 or one percent of the licensee's total yearly dollar volume of money transmission business in New Mexico, up to a maximum of $2 million. The Director may increase the bond amount to a maximum of $5 million if he determines the financial condition of the applicant requires it.
A letter of credit or other security may also be acceptable. A surety bond must remain in place for at least five years after a licensee ceases to provide services in New Mexico. The Director may allow the bond to be reduced or eliminated before five years, and may also allow a licensee to substitute another form of security.
Licensing Regulations
A money transmitter license in New Mexico allows the following activities:
Electronic Money Transmission
Issuing and selling traveler's checks
Issuing and selling money orders
Bill paying
Issuing and/or selling drafts
Transporting Currency
Issuing and selling prepaid access/stored value
Check cashing
Foreign currency dealing or exchanging
Other-Money Services
Licensing Fees:
New Mexico License/Registration Fee: $2,000
New Mexico Application Fee: $2,000
Credit Report for Control Persons: $15 per person
New Mexico Authorized Delegate Fee: $25 per authorized delegate
NMLS Uniform Authorized Agent Reporting Annual Processing Fee: $.25 for each active authorized agent/delegate location reported. There is no fee for the first 100 active agents reported. Companies with 100 agents or less are not subject to the UAAR processing fee. The fee is capped at $25,000 per licensee in any one year.
Annual renewal fee: $1,000
Requirements to be completed in the NMLS:
Submission of Company Form (MU1), which is the application for the license and registration.
Financial Statements - Provide statements prepared by a Certified Public Accountant that show a balance sheet, income statement, and statement of cash flows. The statements must reflect a new worth of $100,000 for licensees with one to four locations and authorized delegates in the state, and $500,000 net worth for five or more locations of the licensee and authorized delegates for an internet based company.
Authorized Agents (Delegates) Locations: report authorized agents who conduct business on the applicant's behalf.
Other Trade Names if operating under a name that is different from the applicant's legal name.
Resident/Registered Agent - name and addresses of the Registered Agent
Primary Contact Employees - including Primary Company Contact and Primary Consumer Complaint Contact
Approvals and Designation - Enter MSB registration number on the FinCEN registration line
Bank Account information including a description of the source of the money and credit that the applicant plans on using for their business
Disclosure Questions that detail explanations for any "yes" answers
Control Person (MU2) Attestation
Credit Report of responsible individuals
AML/BSA Policy - Anti-Money Laundering/Bank Secrecy Act
Business Plan with marketing strategies, products, target markets, fee schedule, and operating structure
Certificate of Authority/Good Standing Certificate dated no more than 60 days prior to the filling of the application
Document Samples of contract of authorized delegates, payment instrument upon which stored value is recorded, and other relevant documents.
Formation Documents that determine the applicant's legal status
Management Chart that shows the applicant's directors, officers, and managers.
Organizational Chart/Description, showing the percentage of ownership of Direct Owners, Indirect Owners, and Subsidiaries and Affiliates of the applicant
A minimum surety bond of $300,000.
Credit Report Explanations: Submit a detailed letter explaining all derogatory credit accounts
How Much Will This Bond Cost?
The premium that you pay for a New Mexico Money Transmitter Surety Bond is dependent on credit and the bond amount required. Our rates start at 1.5% of the bond amount with good credit. Applicants will need to provide business and personal financial statements for underwriting review. Contact our Surety Bond Specialists for a free quote that fits your specific situation.
Did You Know?
Money services businesses must register with the U.S. Treasury Department within 180 days of the start of operations.
Related Links
New Mexico Money Services Business Information
New Mexico NMLS Money Transmission License Information
More Surety Bond Questions?
Check out our FAQ page or What's a Surety Bond? page. Should you need or choose to buy a surety bond, buy from us. SuretyGroup.com has been underwriting surety bonds throughout the U.S. for more than 35 years. When you work with us, you enjoy the unique benefit of dealing with a team of highly experienced surety agents with in-house underwriting authority. This allows you to receive competitive, low rates, quick approvals, and immediate bond delivery. In most cases, your bond will be delivered within 24 hours after you apply for it.



For a downloadable application