What Are the Surety Bond Requirements for a New Mexico Motor Vehicle or Motorcycle Dealer or Auto Recycler?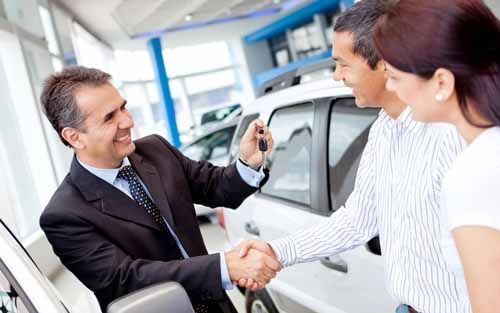 If you are a Vehicle Dealer, Motorcycle Dealer or Auto Recycler in New Mexico, you need to apply for a license through the New Mexico Motor Vehicle Division and obtain a Vehicle Dealer, Auto Recycler or Motorcycle Dealer Surety Bond. Licenses are required for retail dealers, wholesaler dealers, manufacturers and auto recyclers. Dealers include new and used car and truck dealers (auto dealers), boat dealers, ATV dealers, motorcycle dealers, trailer dealers, snowmobile dealers, jet ski dealers and recreational vehicle dealers.
Dealer applicants will need to apply through the State of New Mexico Motor Vehicle Division. The application process includes:
Complete the application and payment of the license fee.
Dealers or recyclers must have an established business location that includes:
signage with any dba or trade name,
a display or lot area,
an enclosed building on a permanent foundation that meets zoning requirements.
and an office space to store and maintain books and records (records must be kept for three years).

Applicants must obtain a $50,000 surety bond for vehicle dealers.

Auto recyclers or motorcycle dealers will need to obtain a $12,500 bond.

License and bond will need to be renewed by March 31 of each year.
How Much Will This Bond Cost?
The premium that you pay for a New Mexico Vehicle or Motorcycle Dealer or Auto Recycler Bond is dependent on credit and the bond amount required.
Have Questions?
Contact our Surety Bond Specialists at:
Phone: 1‑844‑432‑6637
Email: info@suretygroup.com
Fax: 404-351-3237
Hours: 8:00-5:00 CST, Monday through Friday