New Jersey Motor Vehicle Dealer Surety Bond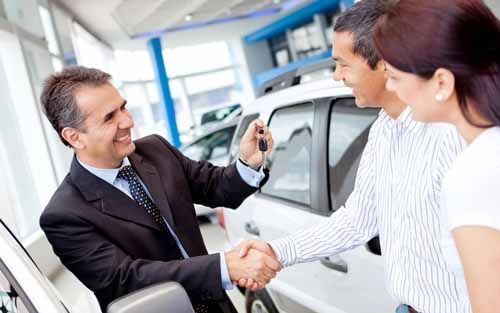 If you are a New Jersey Motor Vehicle Dealer, you need to apply for a license through the New Jersey Motor Vehicle Commission (also known as NJMVC) and obtain a Vehicle Dealer Surety Bond in the amount of $10,000. Vehicle dealers include New and used car dealerships (also known as auto dealers) or motor vehicle dealers, leasing companies or dealerships, boat dealers, and moped dealers.
Surety Bond and License Requirements:
Complete the license application (and supplemental application, if applicable) and obtain preliminary State approval before paying any fees.
Provide photos and site plans of the proposed business premises and signage and complete the "Dealer Certification of Licensed Location Type and Proper Walls."
Complete the "Child Support Certification" and the "Fingerprint Notification Form," provide a copy of the owner's drivers license, and include a passport size photo of each owner, copy of the business deed or lease, complete the Business "Hours Form" and "Dealer Certification Signature Card," and provide a copy of the installation for business phone or a phone bill.
Complete the "Municipal Approval Certificate for Business License" for zoning approval.
If applicable, provide formation documents and/or Fictitious Name Filing Certificate (for dba or trade name).
Provide a copy of your federal EIN registration certificate and the NJ certificate of authority for sales tax.
Upon preliminary approval from the State, pay the applicable license and license plate fees.
Obtain a $10,000 surety bond after preliminary approval of license. The original surety bond will need to be mailed to: NJMVC – Business Licensing Services Bureau, Dealer Unit, P.O. BOX 171, Trenton N.J. 08666. The surety bond is required in your business name and address with an expiration date coinciding with the licensing year.
Provide proof of liability insurance with minimum coverage amounts of $100,000 per person/incident, $250,000 per incident for death or bodily injury, and $25,000 per incident property damage, and $250,000 combined personal injury and property damage.
How Much Will This Bond Cost?
The premium that you pay for a New Jersey Motor Vehicle Dealer License Surety Bond is dependent on credit and experience in the vehicle industry. Our rates start at $100 with good credit. Contact our Surety Bond Specialists for a free quote.
Related Links:
NJMVC Licensing
NJ Motor Vehicle Dealer Information
More Surety Bond Questions?
Check out our FAQ page or What's a Surety Bond? page. Should you need or choose to buy a surety bond, buy from us. SuretyGroup.com has been underwriting surety bonds throughout the U.S. for more than 35 years. When you work with us, you enjoy the unique benefit of dealing with a team of highly experienced surety agents with in-house underwriting authority. This allows you to receive competitive, low rates, quick approvals, and immediate bond delivery. In most cases, your bond will be delivered within 24 hours after you apply for it.



For a downloadable application