Does a New Jersey Motor Vehicle Dealer Have a Surety Bond Requirement?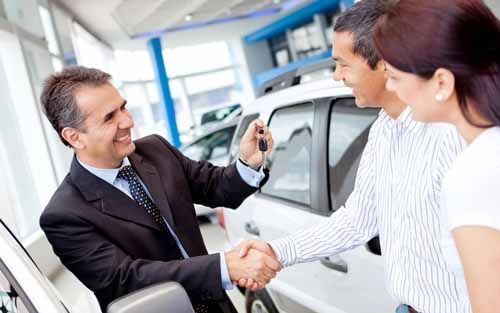 If you are a New Jersey Motor Vehicle Dealer, you need to apply for a license through the New Jersey Motor Vehicle Commission and obtain a Vehicle Dealer Surety Bond in the amount of $10,000. Vehicle dealers include New and used car dealerships (also known as auto dealers) or motor vehicle dealers, leasing companies or dealerships, boat dealers, and moped dealers.
The application process is as follows:
Complete the license application (and supplemental application, if applicable) and obtain preliminary State approval before paying any fees.
Provide photos and site plans of the proposed business premises and signage and complete the Dealer Certification of Licensed Location Type and Proper Walls.
Complete the Child Support Certification and the Fingerprint Notification Form, provide a copy of the owner's drivers license, and include a passport size photo of each owner, copy of the business deed or lease, complete the Business Hours Form and Dealer Certification Signature Card, and provide a copy of the installation for business phone or a phone bill.
Complete the Municipal Approval Certificate for Business License for zoning approval.
If applicable, provide formation documents and/or Fictitious Name Filing Certificate (for dba or trade name).
Provide a federal EIN Registration Certificate and a NJ Certificate of Authority for Sales Tax.
Upon preliminary approval from the State, pay the applicable license and license plate fees, obtain a $10,000 surety bond, and provide proof of liability insurance with minimum coverage amounts of $100,000 per person/incident, $250,000 per incident for death or bodily injury, and $25,000 per incident property damage, and $250,000 combined personal injury and property damage.
How Much Will This Bond Cost?
The premium that you pay for a New Jersey Motor Vehicle Dealer License Surety Bond is dependent on credit and experience in the vehicle industry.
Have Questions?
Contact our Surety Bond Specialists at:
Phone: 1‑844‑432‑6637
Email: info@suretygroup.com
Fax: 404-351-3237
Hours: 8:00-5:00 CST, Monday through Friday