Nevada Vehicle Industry Business License Surety Bonds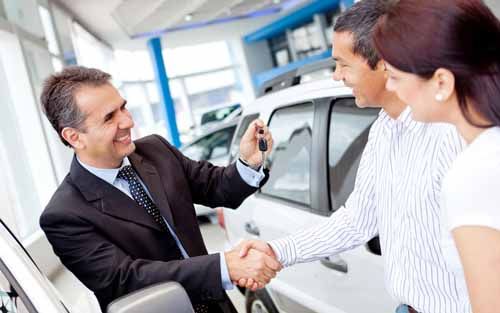 If you are a Vehicle Dealer in Nevada, you are required to apply for a license through the Nevada Department of Motor Vehicles (also known as the DMV), Division of Occupational and Business Licensing, and obtain a Vehicle Industry Business License Surety Bond. The following are required to have a vehicle industry business license: brokers, dealers, rebuilders, lessors, distributors, manufacturers, for sales of off- highway vehicles, utility or boat trailers, motorcycles, horse trailers (without living quarters), utility trailers, autos, cars and other types of vehicles.
Surety Bond and License Requirements:
Applicants must complete an application obtained from the Nevada Department of Motor Vehicles and pay the license and fingerprint fee and be able to pass a background check.
New or franchise dealers must submit a copy of the Dealer Franchise Certification. Manufacturers will need to provide a letter of confirmation from the Strategic Alliance (SAE) for their World Manufacturer Identifier.
If applicable, provide a copy of the business Certificate of Incorporation and Corporate filing, and/or a fictitious (dba or trade) name filing.
Business location requirements include: a place of business within the state, office space, display lot, permanent exterior signage with business name (no less than eight-inch high letters) that is visible from the street, and provide two color photographs the show the exterior of the building and sign. The business will require a site inspection by the State.
Applicants will also need to obtain a business license from the city or county government the business will be located within and purchase and maintain automobile liability coverage.
Obtain a surety bond based on the type of vehicles sold:
$10,000 surety bond for utility or boat trailers (weighing less than 3,500 lbs)
$50,000 surety bond for motorcycles, horse trailers (without living quarters) and utility trailers (weighing more than 3,501 lbs)
$100,000 surety bond for any other vehicle type
Instead of a surety bond, a certificate of deposit of equal amount may be filed with the State.
How Much Will This Bond Cost?
The premium that you pay for a Nevada Vehicle Industry Business License Surety Bond is dependent on credit, and bond amount needed. For bond amounts over $50,000, personal and business financial statements are required.
Related Links:
Nevada Dealer License Information
More Surety Bond Questions?
Check out our FAQ page or What's a Surety Bond? page. Should you need or choose to buy a surety bond, buy from us. SuretyGroup.com has been underwriting surety bonds throughout the U.S. for more than 35 years. When you work with us, you enjoy the unique benefit of dealing with a team of highly experienced surety agents with in-house underwriting authority. This allows you to receive competitive, low rates, quick approvals, and immediate bond delivery. In most cases, your bond will be delivered within 24 hours after you apply for it.



For a downloadable application