Nebraska Money Transmitter Surety Bond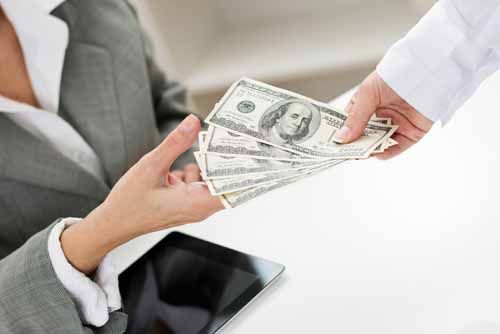 The Nebraska Department of Banking and Finance (NDBF) is a state agency that regulates several different financial industries, including money transmitters, to ensure compliance with state laws. The Department also investigates consumer complaints against state-chartered or licensed entities.
A money transmitter's business involves the sale or issuance of payment instruments, stored value, or of receiving money or monetary value for transmission to a location by any and all means, including wire, facsimile, or electronic transfer.
In order to ensure faithful performance of money transmitter licensees, the Department requires licensees to obtain a minimum $100,000 surety bond.
Surety Bond Requirements:
The Department requires a money transmitter to obtain a minimum $100,000 surety bond or another type of security instead of a bond. The required amount increases by $5,000 per location for every extra location beyond the first. The maximum bond amount is $250,000, regardless of the number of locations. The surety bond or other security is in place to protect consumers in the event a money transmitter (the licensee) fails to comply with the state regulations and laws. If found in violation, a claim may be placed against the security device. In the case of a claim on a surety bond, the licensee (the principal listed on the bond) is responsible for repayment of the claimed amount. If the surety pays the claim, the principal is required to reimburse the surety.
License Requirements:
A Nebraska money transmitter license cost $1,000. License requirements include the following, when applicable:
Net Worth: Licensees must have a net worth of at Least $50,000.00.
Other Trade Names - List all of your DBA's. There is no limit on the number of DBA's.
Resident/Registered Agent
Approvals and Designation - Enter MSB registration number
Bank Account information must be provided for the applicant's Operating and Primary Trust accounts
Qualifying individual
Answer disclosure questions, and provide explanations for any "yes" responses.
Provide financial statements for the three most recent fiscal years. Must include a balance sheet, income statement and a statement of cash flows.
United States Securities and Exchange Commission - mail copies of filings made with the U.S. Securities and Exchange Commission, or similar regulator outside of the U.S., not more than one year prior to the date of filing the application.
Permissible Investment Worksheet - for new applicants
Financial statements for individuals that are not incorporated. If an individual is a corporation, individual financial statements are required for those who own over 10% of the applicant.
Business plan
Certificate of Authority / Good Standing Certificate
Document samples
BSA /anti-money laundering policy
Formation document - upload a copy of:

Corporate Charter or Articles of Incorporation (if a corporation)
Articles of Organization and Operating Agreement (if an LLC)
Partnership agreement (If a partnership)

Management Chart
Organizational Chart/description
Nebraska Locations - list locations that are not considered authorized delegates
Authorized delegate contract
Authorized Agent (delegates) locations
Surety bond - Upload and mail an original surety bond. The name of the principal on the bond must exactly match the full legal name of the applicant. Minimum bond is $100,000. Bond is increased by $5000 for every location in Nebraska over one. Maximum bond amount is $250,000, regardless of the number of locations. In lieu of a bond, licensees may submit alternative securities.
How Much Will This Bond Cost?
The premium that you pay for a Nebraska Money Transmitter Surety Bond is dependent on credit and the bond amount required. Our rates start at 1.5% of the bond amount with good credit. Business and personal financial statements are required for underwriting purposes. Contact our Surety Bond Specialists for a free quote that fits your specific situation.
Did You know?
Money Services Business (MSB) must register with the United States Treasury Department within 180 days of the start of operations.
Related Links
MNLS - Nebraska Application Information
Nebraska Money Transmitter Licensing Information
Nebraska Money Transmitters Act
More Surety Bond Questions?
Check out our FAQ page or What's a Surety Bond? page. Should you need or choose to buy a surety bond, buy from us. SuretyGroup.com has been underwriting surety bonds throughout the U.S. for more than 35 years. When you work with us, you enjoy the unique benefit of dealing with a team of highly experienced surety agents with in-house underwriting authority. This allows you to receive competitive, low rates, quick approvals, and immediate bond delivery. In most cases, your bond will be delivered within 24 hours after you apply for it.



For a downloadable application