Nebraska Motor Vehicle Dealer Surety Bonds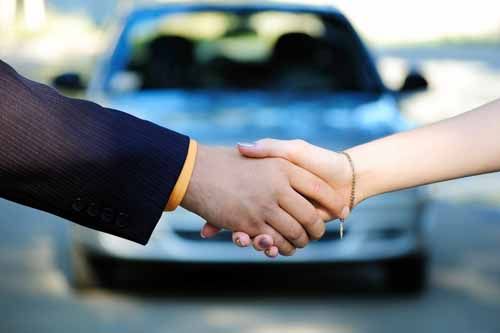 The State of Nebraska Motor Vehicle Industry Licensing Board (also known as MVDealerBD) is tasked with the responsibility of motor vehicle and trailer dealer licensing. New (enfranchised) dealers, wholesaler dealers, and used dealers of motor vehicles, trailers, and motorcycles must apply for a license and obtain a surety bond.
Surety Bond and License Requirements:
Obtain a $50,000 corporate surety bond to submit along with the license application
Complete the application and pay the application fee.
Choose a dealership name that includes the nature of the business. (Such as Joe's Auto Sales)
Provide a copy of the lease agreement if the property is not owned.
Obtain liability insurance and provide a copy of the Certificate of Liability Insurance.
New vehicle dealers will need to provide a copy of the franchise agreement or contract with the manufacturer or distributor.
Dealer businesses must choose either to provide Worker's Compensation coverage or complete the waiver of exemption. If providing the coverage, a copy of the policy will need to be included with the application package.
The dealership will need to have either a service facility on premises or an agreement with a service facility to provide services and repairs. The service facility must be within the same county as the dealership.
One salesperson license is included with the main application. Any other salespersons will need to submit a separate application.
The dealership must have posted business hours (and be open at least 40 hours of the week of which 20 hours are regular business hours), a landline telephone and be listed in the phone directory, provide a letter of zoning approval, and pictures of the business location and business signage. The signage will need to have at least eight-inch letters (in height).
Dealers that will be filing a corporation or LLC will need to register with the Secretary of State.
Licenses must be renewed annually by December 31.
How Much Will This Bond Cost?
The premium that you pay for a Nebraska Motor Vehicle Dealer Surety Bond is dependent on credit and experience in the industry. Our rates start at $500 with good credit. Contact our Surety Bond Specialists for a free quote.
Related Links:
Nebraska Dealer License Application
Nebraska Dealer Instructions
Read our blog,
Nebraska Motor Vehicle Dealer Bond Renewals
More Surety Bond Questions?
Check out our FAQ page or What's a Surety Bond? page. Should you need or choose to buy a surety bond, buy from us. SuretyGroup.com has been underwriting surety bonds throughout the U.S. for more than 35 years. When you work with us, you enjoy the unique benefit of dealing with a team of highly experienced surety agents with in-house underwriting authority. This allows you to receive competitive, low rates, quick approvals, and immediate bond delivery. In most cases, your bond will be delivered within 24 hours after you apply for it.



For a downloadable application