Special Event Motor Vehicle Auctions in Missouri Need a Surety Bond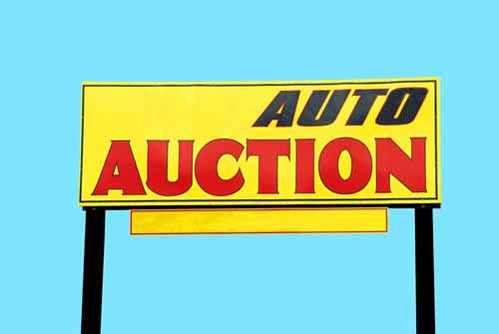 Missouri's Department of Revenue issues Special Event Motor Vehicle Auction licenses. In a special event auction, at least 90% of the vehicles being auctioned must be 10 years old or older, no more than 3% of the vehicles being auctioned can be owned and titled in the name of the licensed auction or its owners, cannot last more than three consecutive days, and is held no more than three times in a calendar year by a licensee.
Licensing and Bonding
Each auction event requires a special license issued by the Department of Revenue. The application process includes:
Complete and sign the Special Event Motor Vehicle Auction Application
Pay a $1,000 application fee
The auction must be registered to conduct business in the state
The auction must obtain a sales tax license or special event sales tax license, if required
The auction may not receive dealer, driveway, auction or wholesale plates or temporary permits
The auctioneer must submit a report of every vehicle included in the auction within 10 days the event concludes
The auction must provide purchasers the current contact information of the auction or licensee
The auctioneer must provide a $100,000 surety bond or irrevocable letter of credit. This guarantees compliance with the provisions of the statutes applicable to a special event license holder, and protects the state and the auctioneer's clients
Did You Know?
Applications for a special event motor vehicle auction must be received by the Department as least 90 days prior to the beginning of the event.
What Will This Bond Cost?
The premium you pay for a Missouri Special Event Motor Vehicle Auction Surety Bond is 1% of the bond amount with good credit. Contact our Surety Bond Specialists for a free quote that fits your specific situation.
Related Links:
State of Missouri – Revisor of Statutes on Special Event Motor Vehicle Auction Licenses
More Surety Bond Questions?
Check out our FAQ page or What's a Surety Bond? page. Should you need or choose to buy a surety bond, buy from us. SuretyGroup.com has been underwriting surety bonds throughout the U.S. for more than 35 years. When you work with us, you enjoy the unique benefit of dealing with a team of highly experienced surety agents with in-house underwriting authority. This allows you to receive competitive, low rates, quick approvals, and immediate bond delivery. In most cases, your bond will be delivered within 24 hours after you apply for it.



For a downloadable application