Debt Adjuster License Surety Bonds in Missouri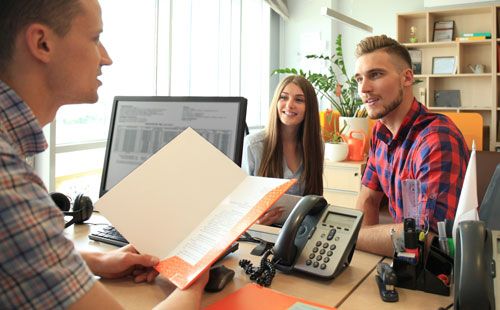 When consumers find themselves falling deep into debt, they can turn to a debt adjuster for assistance with debt relief. The debt adjuster can help negotiate, settle, or alter the terms of their debt payment to unsecured creditors or debt collectors. This can include reducing the balance, interest rate, or fees owed by the debtor.
In Missouri, Debt Adjusters must abide by the provisions and statutes of the Missouri Debt Adjuster Law. They must honestly and faithfully perform all obligations and undertakings under the law. A person acting as a debt adjuster must be under a debt management plan or debt settlement plan -- otherwise it's a misdemeanor.
Missouri Debt Adjusters must have a surety bond in place for licensing.
Surety Bond Requirement
A Missouri Debt Adjuster Surety Bond is required for licensing. The bond benefits a debtor who is damaged by a debt adjuster's breach of the debt management plan or debt settlement plan, or the debt adjuster's failure to properly administer debtor funds collected or disbursed under the plan.
A $50,000 bond is required if the applicant declares that the operation will handle no consumer monies. Otherwise, the bond amount is $100,000. The bond is automatically renewed on an annual basis.
What Will This Bond Cost?
The premium you pay for a Missouri Debt Adjuster Surety Bond depends on the bond amount and your credit. Our rates start at 1% of the bond amount with good credit. Contact our Surety Bond Specialists for a free quote based on your specific situation.
Did You Know?
The director of the Division of Finance may investigate any debtor complaints and make a claim on the bond for the benefit of a debtor, or release the bond to a debtor to make a claim.
Related Links:
Missouri Division of Finance - Debt Adjuster Information and Bond Form
Missouri Revisor of Statutues: Debt Adjuster and Collection Agencies
More Surety Bond Questions?
Check out our FAQ page or What's a Surety Bond? page. Should you need or choose to buy a surety bond, buy from us. SuretyGroup.com has been underwriting surety bonds throughout the U.S. for more than 35 years. When you work with us, you enjoy the unique benefit of dealing with a team of highly experienced surety agents with in-house underwriting authority. This allows you to receive competitive, low rates, quick approvals, and immediate bond delivery. In most cases, your bond will be delivered within 24 hours after you apply for it.



For a downloadable application