Missouri Vehicle Dealers Are Required To Have A Bond For Licensure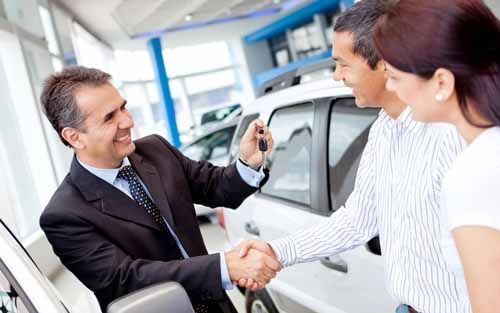 Vehicle Dealers in Missouri are required to have a license and a Vehicle Dealer Bond. Vehicle dealers that are required to be licensed include: new/franchise and used motor vehicle dealers (including car dealers and auto dealers), public and wholesale auction dealers, recreational vehicle dealers, cycle or power sport dealers, trailer dealers, boat dealers, and emergency vehicle dealers.
License requirements are as follows:
Complete the Dealer Education Seminar and submit the certificate of completion with the application.
Complete the application and pay the license and dealer plate fees. Applicants must be able to pass a criminal background check.
New / franchise dealers must provide a copy of the franchise agreement.
Provide photos or the dealer lot, building, and signage.
Dealers must establish a business location that has: a premanently enclosed building, a working telephone (can not be a cell phone), a display area, permanent signage with lettering that is at least 6" in height, regular business hours posted (a minimum of 20 hours per week and Monday thru Saturday), and a place to store records.
Obtain garage liability insurance coverage and provide a copy to submit with the application.
Applicants must register their business with the Missouri Secretary of State. A copy must be submitted if using a dba or trade name for the business signage.
Multiple dealer locations requires a seperate application and license.
Obtain a surety bond from SuretyGroup.com as follows:
$25,000 for new and used motor vehicle dealers, boat and power sport dealers, trailer dealers and emergency vehicle dealers.
$100,000 for dealers who intend to sell vehicles that do not have a title and special event motor vehicle auctions.
In lieu of a bond, dealers can post a irrevocable letter of credit of equal value.
Licenses and bonds expire December 31st of each year.
Other rules and requirements apply (see the Missouri Dealer Operating Manual).
Premium for a Missouri Vehicle Dealer license bond is dependent on credit, bond amount required and experience in vehicle sales industry.
SuretyGroup.com is here to help you with your bonding needs.
We have been underwriting surety bonds for over 35 years, and we offer bonds for individuals and businesses of every size.
Our team of experienced surety specialists and in-house underwriting authority gives us a unique advantage over other surety companies. We are able to offer competitive, low rates, quick approvals and immediate bond delivery. In most cases we can approve your application today and deliver your bond tomorrow.
Have Questions?
Contact our Surety Bond Specialists at:
Phone: 1‑844‑432‑6637
Email: info@suretygroup.com
Fax: 404-351-3237
Hours: 8:00-5:00 CST, Monday through Friday