Minnesota PCA Provider Agency Surety Bonds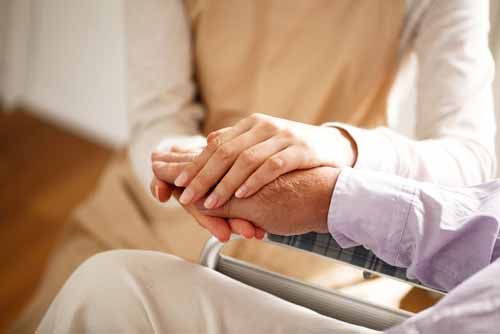 The State of Minnesota Department of Human Services has the duty to regulate Personal Care Assistance (PCA) services under the Minnesota Health Care Program (MHCP), compliance of the PCA program and oversight of the enrollment process.
PCA providers that seek reimbursement of Medicare payments and are either a Medicare-certified or Class A licensed home health agency, personal care provider organization, or a PCA Choice agency must complete the enrollment process and obtain a National Provider Number (NPI) from the United States Centers for Medicare and Medicaid Services (CMS).
Surety Bond and Provider Enrollment Requirements:
Attend the PCA agency training.
Complete the enrollment application, which includes indicating the provider type, organization identification and location, entity structure type, facility license and certifications, individual member affiliation, the Electronic Funds Transfer form, MHCP Provider Agreement form, PCA Agency Personnel List and Affiliation form, PCA Agency Applicant Assurance Statement, Designation of PCA Billing Person form, and payment of the application fee.
List all agency personnel for verification that they are not on the Office of the Inspector General Exclusion list.
Provide a disclosure of ownership and control interests.
Complete the Qualified Professional Acknowledgement form.
An initial start-up agency provider is required to obtain a $50,000 surety bond.
For subsequent years, if annual PCA payments from Medicaid in the previous calendar year were less than $300,000, the $50,000 bond requirement continues.
If the annual PCA payments from Medicaid were more than $300,000 in the previous calendar year, a $100,000 surety bond is required. The bond requirement remains in effect each year as long as Medicaid payments are received.
In addition to the surety bond requirement, the state also requires a $20,000 fidelity bond.
Provide a copy of certificate of liability insurance. The certificate must name the "DHS PE" holder of the document.
A copy of workers' compensation insurance (not required for Class A or Medicare-certified licensed agencies).
How Much Will This Bond Cost?
The premium that you pay for a Minnesota PCA Provider Agency Surety Bond is dependent on personal credit and the bond amount required. $100,000 surety bonds require personal and business financial statements. $20,000 fidelity bonds require the number of employees to be covered. Our rates start at 1% of the bond amount with good credit. Contact our Surety Bond Specialists for a free quote.
Related Links:
Minnesota PCA Provider Enrollment Information
More Surety Bond Questions?
Check out our FAQ page or What's a Surety Bond? page. Should you need or choose to buy a surety bond, buy from us. SuretyGroup.com has been underwriting surety bonds throughout the U.S. for more than 35 years. When you work with us, you enjoy the unique benefit of dealing with a team of highly experienced surety agents with in-house underwriting authority. This allows you to receive competitive, low rates, quick approvals, and immediate bond delivery. In most cases, your bond will be delivered within 24 hours after you apply for it.



For a downloadable application