Bond Requirements for a Minnesota PACE Loan Administrator Company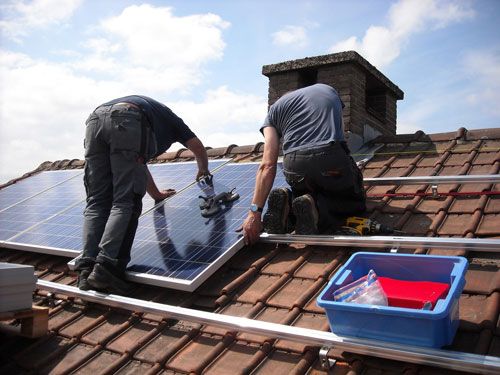 PACE stands for "Property Assessed Clean Energy." The Department of Energy's PACE program is a way for homeowners and commercial property owners to finance energy efficient upgrades or add renewable energy installations to their properties.
These upgrades and installations include items such as adding insulation, air sealing, solar panels, LED lighting, cool roofs, hurricane preparedness projects, water efficiency products, and much more.
The PACE program helps owners pay for the costs up front, and the owner then pays back the cost with an increase in their property taxes for a set rate and term. The idea is that owners can start saving on energy costs right away, and the savings from reduced energy bills will offset the extra property taxes they will be paying.
While this may seem like a win/win situation, property owners who aren't completely clear on what the program entails could end up in foreclosure or have difficulty selling their property in the future.
It's important for property owners who are interested in this program to work with a PACE loan administrator who is licensed and bonded. A PACE Loan Administrator Company must act in good faith and in the best interest of the property owner.
PACE Loan Administrators:
A PACE loan administrator company works with the property owner on the loan. Their responsibilities include:
Marketing, offering, selling, facilitating, or financing a PACE loan
Facilitating, arranging, or contracting for the installation of the improvements to be made
Offering other services in connection with the loan
An administrator may NOT:
Provide, offer, or facilitate financing to a homeowner who is not on a mortgage or property tax payments
Allow a property owner to have more than one PACE loan
Combine a PACE loan and other loan products
License Requirements:
Minnesota PACE loan administrators must be licensed to work in the state. Licensing includes:
Apply for a license through the National Multistate Licensing System NMLS portal
Provide the full name of each person who is a principal of the administrator
Provide contact information for their primary office and branch offices
Consent to the jurisdiction of the courts of the state
List information of the registered agent who is authorized to accept service of process on behalf of the administrator
Background check that shows the applicant has not been convicted of a crime or found civilly liable for an offense, does not have judgements, tax liens, or complaints, has not defaulted in payment of money collected for others, and has not had a state revoke their right to operate in that state.
File a minimum $100,000 surety bond, which covers all persons who are employees or agents of the applicant.
Some requirements of a PACE loan administrator include:
File an annual report
May not enter into a contract with a vulnerable adult, or a homeowner who is not sufficiently competent to understand the terms of the loan or does not have the ability to repay the loan
Must disclose terms to all property owners that include:


Informing property owners that the loan is paid back by an increase in their property taxes
Informing property owners that their house is the collateral and they could lose it in foreclosure or tax forfeiture if they fall behind on payments
The loan will increase their property taxes
The loan will likely make their house more difficult to sell because the loan must be paid off before selling
The loan will likely make it more difficult to refinance the property
The loan could delay the closing of a sale
Surety Bond Requirements
The surety bond is in place to recover expenses, fines, and fees levied by the commissioner for the losses incurred by homeowners as a result of the licensee's noncompliance with the requirements.
Evidence of continued coverage must be submitted with every renewal.
Changes to the bond must be approved by the Commissioner.
The licensee must maintain or increase the bond amount to reflect the total dollar amount of pace loans made the preceding year. The bond amount may also decrease the amount according to the table, if the bond needed is less than the bond on file.
Dollar amount of pace loans and surety bonds:
$0 to $5,000,000 in PACE Loans = $100,000 bond
$5,000,000.01 in PACE Loans = $125,000 bond
$10,000,000.01 to $25,000,000 in PACE Loans = $150,000 bond
Over $25,000,000 in PACE Loans = $200,000 bond
Did You Know?
A PACE loan allows a property owner to get a loan for energy-efficient home improvements with no money down.
How Much Will This Bond Cost?
The premium amount you pay is dependent on the bond amount, and your business and personal financials. Contact our Surety Bond Specialists for a free quote that fits your specific situation. Rates start as low as .75% of the bond amount with good credit and business financial statements.
Related Links:
Minnesota NMLS PACE Administrator License Information
U.S. Department of Energy PACE Program Information
Minnesota PACE Financing Program
More Surety Bond Questions?
Check out our FAQ page or What's a Surety Bond? page. Should you need or choose to buy a surety bond, buy from us. SuretyGroup.com has been underwriting surety bonds throughout the U.S. for more than 35 years. When you work with us, you enjoy the unique benefit of dealing with a team of highly experienced surety agents with in-house underwriting authority. This allows you to receive competitive, low rates, quick approvals, and immediate bond delivery. In most cases, your bond will be delivered within 24 hours after you apply for it.



For a downloadable application