Does Michigan Require Outstate and Non-Retail Sellers to Have a Surety Bond?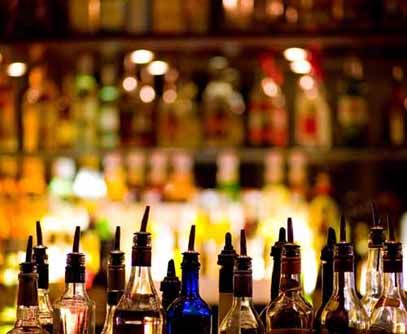 Michigan requires brewers, micro brewers, wine makers, small wine makers, manufacturers of mixed spirit drinks, outstate sellers of beer, wine, and mixed spirits to apply for a license and a surety bond. Applicants can apply for a license through the Michigan Department of Licensing & Regulatory Affairs, Liquor Control Commission.
A wine maker is defined as a winery in Michigan that manufactures and/or sells at wholesale or retail wine products. A small wine maker is a winery that manufactures less than 50,000 gallons of wine a year.
A brewery is defined as facility that manufactures and/or sells as a wholesaler and/or offers on-site consumption (limited to two facilities). A micro brewer manufactures less than 60,000 barrels per year and sells as a wholesaler and/or offers on-site consumption (must produce a minimum of 30,000 barrels or more per year and not in more than three facilities.)
A seller of mixed spirit drinks is defined as a manufacturer or wholesaler that resells to Michigan retailers. A mixed spirit drink is described as having less than 10% alcohol and having one or more of the following: water, fruit juice, carbon dioxide, sugar, preservatives and/or fruit additives.
A Outstate seller is a supplier that ships beer, wine and mixed spirit drinks into Michigan to wholesalers.
Applicants must complete the application and pay the licensing fee based on the license neeeded (fees vary).
A $1,000 surety bond is required for licensure. The bond amount will vary after the first year and are based on the average of excise taxes paid for the previous calendar year.
Labels must be first registered with the Commission prior to the product being sold in Michigan.
Proof of $50,000 financial responsibility is required of wine makers, small wine makers, brewers, and micro brewers. Financial responsibility can be liquor liability insurance, a constant value bond, a certificate of deposit (cash, stocks, trust, or irrevocable letter of credit).
Product containers must be labeled with a deposit amount and state listed.
All makers and sellers of alcohol are required to pay excise taxes to Michigan and are based on the volume. (Exception of sacramental wine.) Records of purchase, salesperson and sales must be kept for at least four years for Michigan wineries, brewers and manufacturers of mixed spirits.
Additional criteria is applicable such as zoning requirements, TTB requirements, state compliance of sales, samples, advertising, permits, etc.
Licenses and surety bonds renew annually on May 1.
How Much WIll This Bond Cost?
The premium that you pay for a Michigan Outstate or Non-Retail License Surety Bond is dependent on credit and the bond amount required.
Have Questions?
Contact our Surety Bond Specialists at:
Phone: 1‑844‑432‑6637
Email: info@suretygroup.com
Fax: 404-351-3237
Hours: 8:00-5:00 CST, Monday through Friday