Do Michigan Motor Vehicle Dealers Have a Bond Requirement?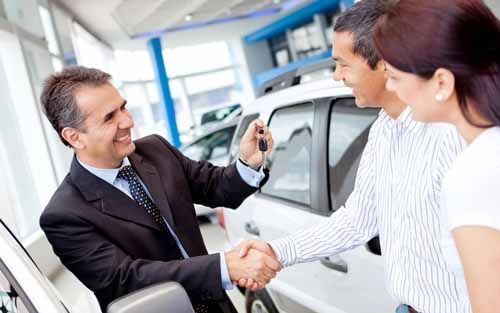 Michigan requires all vehicle dealers in the state to have a license and obtain a bond in order to operate a dealership. Class A, Class B and Class D new and used vehicle dealers or car dealers are required to have a $10,000 surety bond.
Dealers are classified by type: Class A- New or Franchise Vehicle Dealer, Class B- Used Vehicle Dealer (also known as a Car Dealer or Auto Dealer), and Class D- Vehicle Broker Dealer. Dealers that sell motor vehicles, trailer coaches, and trailers (weighing more than 2,500 lbs) are required to be licensed.
Dealer applications may be found on the Michigan Secretary of State, Department of State website. The license requirements are as follows:
Complete the application and pay the license fee. Applicants will need to be able to pass a criminal background check before a license will be issued.
Applicants will need local authority zoning and municipality approval.
Class A and B dealers will need to obtain No-Fault fleet liability insurance with minimum coverage limits of 20/40/10.
Provide a copy of the repair facility registration or service agreement for repairs. Repair facilities must be within 10 miles of the dealership.
Class A new or franchise dealers need to provide a copy of the franchise agreement or affidavit.
A $10,000 surety bond is required for a dealer license. The original bond will need to be submitted to the State.
Dealers will need to have an established business location where records can be kept and business conducted. The dealership must be open a minimum of 30 hours per week. The business location will need to have an office structure (minimum of 150 square feet) that is leased, rented or owned and is not a residence, a lot to display vehicles (minimum of 1,300 square feet), permanent signage visible from the roadway, and posted business hours.
Applicants must obtain a sales tax number from the Michigan Department of Treasury.
If applicable, partnerships, corporations and limited liability companies must provide formation documents. If the business will be a dba or trade name, obtain a Assumed Name filing from the county clerks office of the county the business will be located in.
How Much Will This Bond Cost?
The premium that you pay for a Michigan Vehicle Dealer Bond is dependent on credit and experience in the industry.
Have Questions?
Contact our Surety Bond Specialists at:
Phone: 1‑844‑432‑6637
Email: info@suretygroup.com
Fax: 404-351-3237
Hours: 8:00-5:00 CST, Monday through Friday