Massachusetts Mortgage Lender Surety Bond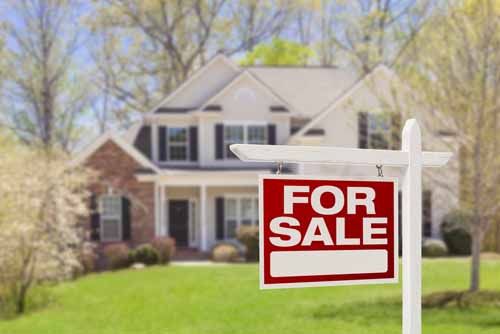 The Commonwealth of Massachusetts, Consumer Affairs and Business Regulation, Division of Banks, through the National Mortgage Licensing System, is tasked with the licensing of mortgage lenders, mortgage brokers, and mortgage loan originators. The Code of Massachusetts Regulation 42.03, defines the licensing of mortgage lenders and the surety bond requirement.
Surety Bond Requirements
Obtain a surety bond based on the volume of closed loans for the previous 12 months.

| Aggregate of Total Annual Loans Closed | Minimum Surety Bond Amount |
| --- | --- |
| $250,000,000 or more | $500,000 |
| $250,000,000 - $249,999,999 | $250,000 |
| Up to $49,999,999 | $100,000 |
License Requirements:
Complete the education requirements and pass the examination. Additionally, the applicant will need to have a minimum of five years full-time mortgage loan experience or the equivalent in part-time experience.
Complete the mortgage lender application found on the NMLS system and pay the applicable credit report fee, filing fee, license fee, Massachusetts investigation fee and Criminal Background Check fee.
Complete the Control Person Attestation for any person directly or indirectly that owns 25% or more interest of the company.
Provide business formation documentation for applicants that will be established as corporations, limited liability companies or partnerships.
Provide a Business Plan, Management Chart and Organizational Chart.
Provide an audited financial statement prepared and signed by a Certified Public Accountant, dated within 90 days of the business fiscal year end. Submitted financials must include a balance sheet, income statement, statement of cash flows and any relevant notes. If applicant is a new business, an initial audited balance sheet is required. Applicants must have a minimum net worth of $200,000.
Provide information as to where records will be kept and the types of software used in the Business Address field of the application under the Books & Records Comment Section.
Provide bank account information including any personal lines of credit.
The Registered Agent or Resident Agent must be completed on the application.
Obtain a Letter of Good Standing Certificate or a Certificate of Authority from the Office of the Secretary of State of the Commonwealth of Massachusetts.
List the qualifying individual of the business which can be an on-site manager or branch manager. If more than one branch the main address is to be used for the qualifying individual.
If applicant answers Yes to any of the Disclosure Questions, provide complete details and provide any applicable documents.
Provide two years parent financials (if applicable) and submit directly to the Massachusetts Division of Banks.
Indicate on the application any dba's or trade names that will be used. DBA's and trade names must be registered with the applicable municipality of government agency. If more than one dba or trade name is used (up to eight), a separate mortgage license must be applied for each.
Provide a W-9 obtained from the IRS with the assigned EIN number. Do not use a personal social security number on the W-9. Submit directly to the Massachusetts Division of Banks.
Complete the primary and non-primary contact employee information.
Provide third party evidence of experience for persons in control of the business to prove five years of continuous full time mortgage business experience or part-time equivalent of five years. Submit directly to the Massachusetts Division of Banks.
Complete the authorization for FBI criminal background check for all individuals listed on the company form.
A credit report is required for each person of control for the business (control persons of publicly traded companies of publicly traded companies are not required to provide personal credit reports).
For any negative or derogatory credit remarks, provide a letter of explanation if applicable. Submit directly to the Massachusetts Division of Banks.
How Much Will This Bond Cost?
The premium that you pay for a Massachusetts Mortgage Lender Surety Bond is dependent on credit, the bond amount, and/or personal and business financial statements. Premiums start at .75% of the bond amount with good credit. Contact our Surety Bond Specialists for a free quote that fits your specific situation.
Did You Know?
The Commonwealth of Massachusetts requires mortgage lender licenses must be renewed by December 31 of each year.
Related Links:
Massachusetts Bond Requirements for Mortgage Lenders, Brokers and Loan Originators
NMLS - Registration Portal
Massachusetts Statutes, Regulations and Guidance pertaining to Mortgage Lenders, Brokers and Loan Originators
NMLS - Massachusetts Mortgage Lender License New Application Checklist
More Surety Bond Questions?
Check out our FAQ page or What's a Surety Bond? page. Should you need or choose to buy a surety bond, buy from us. SuretyGroup.com has been underwriting surety bonds throughout the U.S. for more than 35 years. When you work with us, you enjoy the unique benefit of dealing with a team of highly experienced surety agents with in-house underwriting authority. This allows you to receive competitive, low rates, quick approvals, and immediate bond delivery. In most cases, your bond will be delivered within 24 hours after you apply for it.



For a downloadable application