Massachusetts Marijuana Establishment Surety Bonds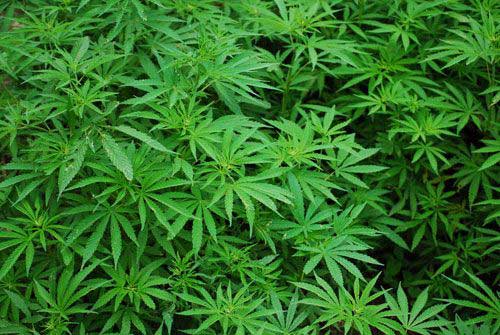 Massachusetts cannabis and marijuana cultivators, microbusinesses, craft cooperatives, independent testing laboratories, and research facilities are required to apply for a license and provide proof of a financial guarantee. The Massachusetts Cannabis Control Commission (Commission) regulates the cannabis industry in Massachusetts and ensures compliance of state laws and the issuing of licenses.
State laws and regulations address issues such as inventory procedures, dispensing procedures, security plans and procedures, recording keeping, quality control and testing methods, labeling and packaging, and cultivation operational plans. The laws also stipulate the tracking of cannabis from seed to the outcome of product up to the sale, lab testing standards, marketing and branding, and disposing of waste.
Obligee and Bond Conditions:
The Obligee is the entity that requires a form of financial guarantee for those working in the marijuana industry. The state allows the applicant to obtain a bond or provide an escrowed amount of funds. The financial guarantees compliance of state laws for the dismantling and closing of a marijuana establishment. Failure to comply or perform in the manor prescribed by the Obligee may result in a claim filed against the surety bond. When the Obligee files a claim against the surety bond, the applicant (named as the principal on the bond form) will be responsible for repayment of the claimed amount that the surety paid out. This may be a portion of the bond amount or the entire bond amount. If the option of escrow funds was chosen, the state will collect from the escrowed funds to pay the claim.
Surety Bond Requirements:
A financial guarantee surety bond may be obtained to meet the license condition. The bond does not have a set amount and instead it will be determined by the Commission.
License Requirements:
Complete Application Packet 1: Application of Intent. This includes providing ownership information for any person in the company having a 10% or more capital investment in the company, executives, managers, and close associates. Provide proof of business registration from the Massachusetts Secretary of State. Provide sources and amounts of capital that will be used for the business, location of the proposed business, a Plan of Disproportionate Impact and specific license information for microbusinesses and craft cooperatives.
Complete Application Packet 2: Background Check. This includes submitting fingerprints for each person listed in the application. Provide a statement for any prior criminal action, civil action, disciplinary action, license denial, or any action against a prescribed or controlled substance license.
Complete Application Packet 3: Management and Operation Profile. Provide a letter of Good Standing, articles of incorporation and bylaws, a business plan, proof of insurance (if already obtained), internal policies and procedures as a marijuana establishment, and specific information for certain license types.
How Much Will This Bond Cost?
The premium that you pay for a California cultivation, manufacturing, and/or retail cannabis surety bond is dependent on credit.
Did You Know?
Effective May 1, 2018 marijuana establishments in the Commonwealth of Massachusetts can apply for a license based on the type of services that will be provided.
Related Links:
Massachusetts Guide for Marijuana Establishments
Massachussets General Law Part I, Title XV, Chapter 94G
More Surety Bond Questions?
Check out our FAQ page or What's a Surety Bond? page. Should you need or choose to buy a surety bond, buy from us. SuretyGroup.com has been underwriting surety bonds throughout the U.S. for more than 35 years. When you work with us, you enjoy the unique benefit of dealing with a team of highly experienced surety agents with in-house underwriting authority. This allows you to receive competitive, low rates, quick approvals, and immediate bond delivery. In most cases, your bond will be delivered within 24 hours after you apply for it.



For a downloadable application