Massachusetts Foreign Transmittal Agency License Bond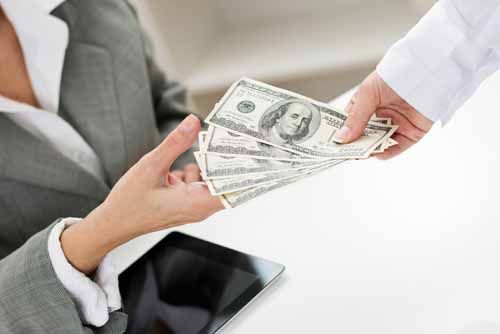 A foreign transmittal agency is defined as an agency that engages in the business of receiving deposits of money for the purpose of transmitting of money to foreign countries.
Licenses for foreign transmittal agencies in Massachusetts must be approved by the Massachusetts Division of Banks.
The Non-depository Institution Supervision (NDIS), a departmental unit of the Division of Banks, is responsible for the licensing and examination of money services businesses, which includes foreign transmittal agencies. NDIS works to assure compliance with consumer protection laws, and determines if the licensee is operating in a safe and sound manner.
All applications for company licenses must be filed through the Nationwide Multi-State Licensing System & Registry (NMLS). One aspect of licensing includes obtaining a $50,000 surety bond.
Surety Bond Requirements
The Massachusetts Division of Banks is the obligee that requires a surety bond for foreign transmittal agencies. A $50,000 surety bond is required for the initial license. After that, the bond amount is equal to twice the average weekly funds deposited with the licensee by Massachusetts consumers for remittance to foreign countries.
Licenses and surety bonds expire yearly on Dec. 31.
License Requirements
Licensing fees include:
License/Registration Fee $1,000
Application Fee $300 (investigation fee)
Credit report for Control persons $15
FBI Criminal Background Check for MU2 individual $36.25
Required forms to be submitted in NMLS:
Submission of Company Form (MU1): This is the application for the license/registration
Financial Statements of the most recent fiscal year end, and for the prior two fiscal years. Include a balance sheet, income statement, statement of cash flows, and all relevant notes. The financial statement must show a positive company net worth.
Other Trade Name: List all trade names to be used in Massachusetts after they have been approved and licensed to conduct business in the state.
Resident/Registered Agent
Primary Contact Employees - list the Primary Company Contact and the Primary Consumer Complaint Contact
Bank Account information
Disclosure Questions - provide explanations for any "yes" responses
Qualifying Individual
Control Person (MU2) Attestation
Credit Report
MU2 Individual FBI Criminal Background Check Requirements
Surety Bond - A surety company must submit an electronic surety bond through the NMLS for $50,000. After the initial licensing, the bond amount will be equal to twice the average weekly funds deposited with the licensee by Massachusetts consumers.
Business Plan
Anti-Money Laundering/Compliance Policy
Independent Review
Certificate of Authority/Good Standing Certificate
Formation Documents
Management Chart
Organizational Chart/Description
Required documents to be submitted outside the NMLS:
W-9 Form
Parent Financial Statements
Business in Other Jurisdictions
How Much Will This Bond Cost?
The premium that you pay for a Massachusetts Foreign Transmittal Surety Bond is dependent on credit and the bond amount required. Our rates start at 1.5% of the bond amount with good credit. Contact our Surety Bond Specialists to get a free quote that applies to your specific situation.
Did You Know?
Surety bonds for Massachusetts foreign transmittal agencies must be written by a surety agency that is licensed in Massachusetts. SuretyGroup.com is licensed to write all surety bonds in the state, and fulfills that requirement.
Related Links:
NMLS: Massachusetts Foreign Transmittal Agency Application Checklist
More Surety Bond Questions?
Check out our FAQ page or What's a Surety Bond? page. Should you need or choose to buy a surety bond, buy from us. SuretyGroup.com has been underwriting surety bonds throughout the U.S. for more than 35 years. When you work with us, you enjoy the unique benefit of dealing with a team of highly experienced surety agents with in-house underwriting authority. This allows you to receive competitive, low rates, quick approvals, and immediate bond delivery. In most cases, your bond will be delivered within 24 hours after you apply for it.



For a downloadable application