Massachusetts Used Vehicle Dealer Surety Bond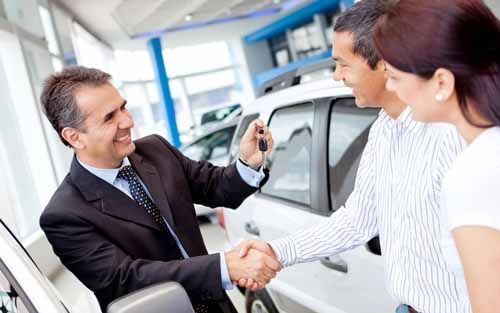 If you are a Used Motor Vehicle Dealer or Second Hand Vehicle Dealer in the Commonwealth of Massachusetts, you need a Motor Vehicle Dealer Surety Bond in the amount of $25,000.
Surety Bond and License Requirements:
Dealer applicants will need to apply for a license through their local municipal government (such as Boston Police Department, the Town of Sandwich Clerks Office, or the City of Lynn Clerks Office) in Massachusetts.
Complete the second hand or used vehicle dealer license application and pay the license fee. Municipalities may limit the number of Class 2 licenses issued.
Obtain a $25,000 surety bond. A separate surety bond is required for each name (dba or trade name) that will be used for the business and for each town or city the dealerships will be located within. Instead of a bond, a financial security of equal value may be filed with the municipality of the dealership location. A surety bond or financial security must be in place prior to a license being issued.
Applicants will need to be able to pass a criminal background check, have Workmans Compensation Insurance, liability insurance, and may require a plot plan, flammable permit for the business facility and compliance with other municipal ordinances.
Dealers must have a business location that is seperate from any personal living space and can only be accessed by an outside entrance. Business hours must be posted. Business locations may be inspected and must meet local zoning ordinances.
How Much Will This Bond Cost?
The premium that you pay for a Massachusetts Used Vehicle Dealer Surety Bond is dependent on credit, the number of bonds needed and experience in vehicle sales. Our rates start at 1.25% of the bond amount with good credit. Contact our Surety Bond Specialists for a free quote.
Related Links:
Massachusetts Dealer Information
City of Melrose Second Hand Dealer License Application
Town of Stoughton Second Hand Dealer Application
More Surety Bond Questions?
Check out our FAQ page or What's a Surety Bond? page. Should you need or choose to buy a surety bond, buy from us. SuretyGroup.com has been underwriting surety bonds throughout the U.S. for more than 35 years. When you work with us, you enjoy the unique benefit of dealing with a team of highly experienced surety agents with in-house underwriting authority. This allows you to receive competitive, low rates, quick approvals, and immediate bond delivery. In most cases, your bond will be delivered within 24 hours after you apply for it.



For a downloadable application