Is There a Bond Requirement for a Maryland Vehicle Dealer's License?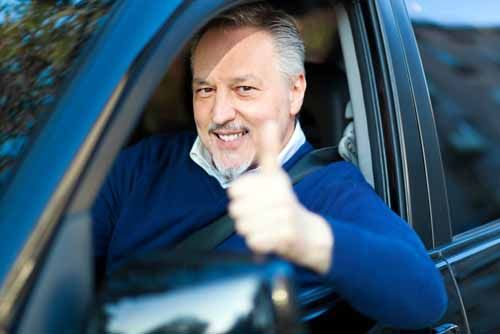 If you are a Vehicle Dealer in Maryland, you will need a Dealer or Trailer Surety Bond and license to operate a dealership. Dealers can apply for a license through the Marlyand Department of Transportation, Motor Vehicle Administration.
License application requirements are as follows:
Complete the application and pay the license fees. Applicants must be able to pass a criminal background check.
Applicants must obtain zoning approval from local authorities.
Provide proof of Workers Compensation Coverage (unless exempt).
Obtain a Trader's License from the circuit court in the county where the dealership will be located.
Obtain a Business Registration Letter from the MD State Department of Assessment and Taxation.
Provide a repair facility contract for repair work on vehicles sold. The repair facility must be within five miles of the dealership.
If a franchise dealer, provide a copy of the franchise agreement. Also, complete the New Vehicle Certification Form.
Obtain liability insurance for vehicles that will be sold.
If applicable provide the following: Letter of Good Standing, Use and Occupancy Permit, and Dealer Orientation Request (for dealer training).
Obtain a surety bond from SuretyGroup.com. The surety bond amount is based on the number of vehicles sold or projected to be sold:
New Vehicle Dealer Bond, New Motorcycle Dealer Bond or New Emergency Vehicle Dealer Bond
1-500 vehicles sold = $50,000
501-1,000 vehicles sold = $75,000
1,001 – 2,500 vehicles sold = $100,000
Over 2,500 vehicles sold = $300,000
Used Vehicle Dealer Bond (also known as Car Dealer Bond or Auto Dealer Bond), Wholesale Dealer Bond, Used Motorcycle Dealer Bond, Used Emergency Vehicle Dealer Bond or Trailer Dealer Bond (trailers over 15' in length)
1-250 = $15,000
251-500 = $25,000
501-1,000 = $35,000
1,001 – 2,500 = $50,000
Over 2,500 = $150,000
Other Dealer Bond Requirements
Boat Trailer Dealer Bond = $5,000
Trailer Dealer Bond (Under 15 feet in length) = $5,000
Manufacturer Bond or Second Stage Manufacturer Bond, Distributor Bond, or Factory Branch License Bond
1-50 = $25,000
51-500 = $50,000
501-10,000 = $100,000
Over 10,000 = $300,000
How Much Will This Bond Cost?
The premium that you pay for a Maryland Vehicle Dealer Bond is dependent on credit, the bond amount required and length of experience in vehicle sales. Bond amounts over $50,000 will require business and/or personal financial statements.
Have Questions?
Contact our Surety Bond Specialists at:
Phone: 1‑844‑432‑6637
Email: info@suretygroup.com
Fax: 404-351-3237
Hours: 8:00-5:00 CST, Monday through Friday