Do Vehicle Dealers in Maine Have a Bond Requirement for Licensure?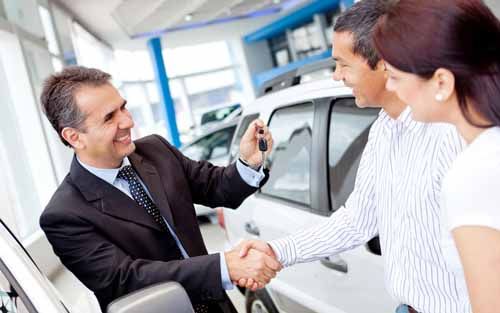 If you are a Motor Vehicle Dealer in Maine, you need a Motor Vehicle Dealer Bond and a license to operate a dealership. Dealers that are required to be licensed include new car dealers, used car dealers (also known as an auto dealer), vehicle auction dealers, heavy trailer dealers (over 3,000 lbs), and motorcycle dealers.
Dealers can obtain a license from the Maine Department of Secretary of State, Bureau of Motor Vehicles.
License requirements include:
Complete the application and pay the license and license plate fees.
Complete the questionnaire and have it notarized.
Provide a completed Zoning form that has been approved by local authorities where the business will be located within and complete the Plot Plan. Provide a copy of the lease or rental agreement for the property that includes the lot, office, repair facility and building size and must be signed and notarized. Dealer locations will be inspected prior to a license being issued.
If the business will be a partnership, corporation, or limited liability company, provide formation documentation and meeting minutes. (In lieu of meeting minutes a sworn affidavit by all owners will be accepted.)
A surety bond is required for licensure. The bond amount is based on the number of sales per year:
1-50 Vehicles Sold = $5,000 Bond
51-100 Vehicles Sold = $10,000 Bond
101–150 Vehicles Sold = $15,000 Bond
151–200 Vehicles Sold = $20,000 Bond
Over 200 Vehicles Sold = $25,000 Bond
Light trailer dealers, equipment dealers, loaner dealers, and vehicle transporters are not required to have a bond for licensure.
Obtain a sales tax number from the Maine Department of Revenue Services. Provide a social security number or tax identification number.
Owners, officers, directors, etc. of the business must be able to pass a criminal background check.
Provide proof of liability coverage. (Light trailer or equipment dealers not using dealer plates can waive liability coverage.)
How Much Will This Bond Cost?
The premium you pay for a Maine Vehicle Dealer Bond is dependent on credit, the bond amount required and experience in the vehicle sales industry.
Our Surety Bond Specialists can give you a free, no-obligation quote for the type of bond needed for your business.
Have Questions?
Contact our Surety Bond Specialists at:
Phone: 1‑844‑432‑6637
Email: info@suretygroup.com
Fax: 404-351-3237
Hours: 8:00-5:00 CST, Monday through Friday