Louisiana Sale of Checks and Money Transmitter Bonds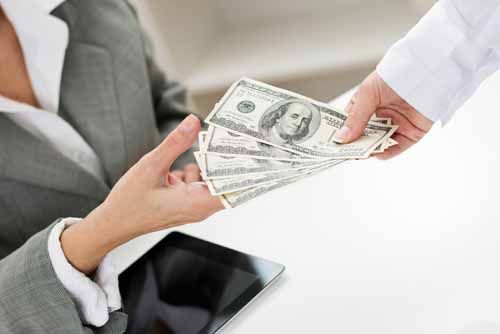 The Louisiana Office of Financial Institutions regulates the Sale of Checks and Money Transmitter industry in the state. Those who engage in the business of money transmission or selling of checks as a service or for a fee or other consideration must apply for a license through the NMLS. A requirement of the application process includes obtaining a security, such as a surety bond.
Obligee and Surety Bond:
The Louisiana Office of Financial Institutions is the obligee that requires a security for licensing, which includes a minimum $25,000 surety bond. The Commissioner determines the bond amount based on information provided by the applicant, which may not be over $500,000.
The bond protects the Office of Financial Institutions and creditors of the licensee or agent for any liability incurred by the licensee or agent. Claims may be brought against the bond, or the Attorney General may bring suit on behalf of claimants.
Instead of a surety bond, applicants may deposit cash, certificates of deposit, interest-bearing stocks and bonds, notes, debentures, or other guaranteed securities.
License Requirements:
Applicants must show the following pre-requisites:
Have a net worth of $100,000 (computed according to generally accepted accounting principles)
Obtain a surety bond or other security of at least $25,000, up to a maximum of $500,000, as determined by the Commissioner.
New applicants must submit a business plan which includes, at a minimum, anticipated volume of checks to be sold and/or money to be transmitted for the calendar year, as well as the anticipated number of transmission or selling locations.
Exhibit financial responsibility, business experience, character, and general fitness in order to warrant the commissioner to believe that the applicant's business will be conducted honestly, carefully, and efficiently.
Each applicant must register with the Louisiana Secretary of State. The registered agent entered on the company application must be the same person recorded with the Secretary of State.
Licensing fees include:
Application fee: $800
FBI Criminal Background Check Authorization: $36.26
Investigation fee: $25 for each location (includes headquarters and agent locations) up to a maximum of $5,200.
Credit reports are NOT required. Applicants may leave the box blank that is entitled "Request a new credit report." Applicants who check that box will be charge a $15 credit report fee.
Renewal fees: $600, plus an additional $25 for each licensed transmission or selling location in the state, not to exceed $6,000 regardless of the number of locations.
Information needed to apply:
Other trade name
MU2 Individual FBI Criminal Background Check
Bank Account
Certificate of Good Standing
Corporate Charter of Articles of Incorporation (if a corporation)
Articles of Organization and Operating Agreement (if an LLC)
Partnership Agreement (if a partnership)
Louisiana Certificate of Authority
Organizational Chart
Disclosure Questions
Out-of-State-Licensing Information
Financial Statements
Business Plan
Obtain a surety bond in the minimum amount of $25,000 or provide another form of security
Authorized Agents and/or Locations
Instrument Samples
Application Affidavit
Certificate of Resolution
Agent for Service of Process and Acknowledgement
How Much Does This Bond Cost?
The premium that you pay for a Louisiana Sale of Checks and Money Transmitters Surety Bond is dependent on credit and the bond amount required. Our rates start at 1.5% of the bond amount with good credit. Bond amounts over $50,000 will require business and personal financial statements. Contact our Surety Bond Specialists for a free quote that fits your specific situation.
Did You Know?
In Louisiana, no license is required of any agent or subagent of a licensee.
Related Links:
NMLS: Louisiana Sale of Checks and Money Transmitters - New Application Checklist
Lousiana Money Transmitter License Information
More Surety Bond Questions?
Check out our FAQ page or What's a Surety Bond? page. Should you need or choose to buy a surety bond, buy from us. SuretyGroup.com has been underwriting surety bonds throughout the U.S. for more than 35 years. When you work with us, you enjoy the unique benefit of dealing with a team of highly experienced surety agents with in-house underwriting authority. This allows you to receive competitive, low rates, quick approvals, and immediate bond delivery. In most cases, your bond will be delivered within 24 hours after you apply for it.



For a downloadable application