Louisiana Residential Mortgage Lenders Surety Bond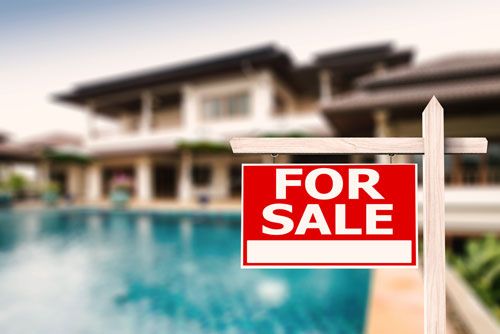 The State of Louisiana, Office of Financial Institutions, through the National Mortgage Licensing System, is tasked with the licensing of the residential mortgage industry including mortgage lenders, mortgage brokers, wholesale mortgage lenders, mortgage originators and mortgage processors. The Louisiana Revised Statutes Title 6, Chapter 14 Part 1, defines the licensing of residential mortgage brokers and mortgage lenders.
Surety Bond and License Requirements:
Complete education and pass the examination.
Complete the application through the NMLS system and pay the applicable filing fee, credit report fee, and FBI Criminal Background Check fee.
Each direct owner, executive officer, indirect owner is required to authorize an FBI criminal background check and must submit fingerprint cards.
A credit report authorization is required for each person of control for the business.
Provide an organizational chart indicating the structure of the company.
Provide formation documentation for applicants that are partnerships, corporations, or limited liability companies.
Provide a copy of the mortgage loan origination agreement.
Complete the Employer Coverage Affidavit if applicable, if residential mortgage loan originators will be employed.
Provide verification of the warehouse line of credit.
Indicate on the application any trade names or dba's that will be used.
Provide a copy of a Certificate of Corporate Resolution for each person that will have the authority to act on behalf of the licensee for any issue that must be addressed by the Office of Financial Institutions.
Provide a copy of the applicant's promissory note for each type of loan to be written.
Obtain a minimum $25,000 surety bond for total loans under $99,999,999 originated in the previous calendar year. Obtain a $50,000 surety bond for total loans over $100,000,000 originated in the previous calendar year. The bond form must include the full legal name and must match the name of the applicant. Instead of a surety bond, a certificate of deposit of equal amount to the bond may be filed with the state.
How Much Will This Bond Cost?
The premium that you pay for a Louisiana Residential Mortgage Lending Surety Bond is dependent on credit and the bond amount required. Premiums start at .75% of the bond amount with good credit. Contact our Surety Bond Specialists for a free quote that fits your specific situation.
Did You Know?
The State of Louisiana requires each residential mortgage branch location must be separately authorized.
Related Links:
NMLS - Louisiana Mortgage Broker/Lender License Checklist
NMLS Registration Portal
More Surety Bond Questions?
Check out our FAQ page or What's a Surety Bond? page. Should you need or choose to buy a surety bond, buy from us. SuretyGroup.com has been underwriting surety bonds throughout the U.S. for more than 35 years. When you work with us, you enjoy the unique benefit of dealing with a team of highly experienced surety agents with in-house underwriting authority. This allows you to receive competitive, low rates, quick approvals, and immediate bond delivery. In most cases, your bond will be delivered within 24 hours after you apply for it.



For a downloadable application