Do Louisiana Used Car Dealers Have a Bond Surety Requirement?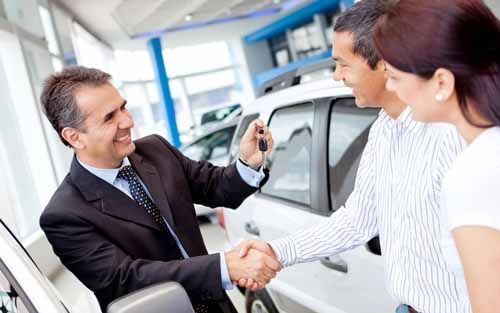 Louisiana Used Car Dealers are required to have a license and secure a surety bond in order to operate in the state. Dealers that are required to have a surety bond for licensure include used dealers, daily rental dealers, rent to purchase dealers, and vehicle auction dealers.
Dealer applicants can obtain an application from the Louisiana Used Motor Vehicle Commission.
Applicants must complete the application and pay the license fee and if applicable a criminal background check fee.
Complete the dealer training seminar.
Dealers must have a business location that includes a sign visible from the street (minimum 4' x 4') that has the exact business trade name, have a landline business phone line, and meet local authority zoning requirements. An inspection of the premises will be conducted prior to the issuance of a license.
A surety bond is required for licensure based on the following:
$20,000 surety bond if 119 units or less are sold in a 12-month period
$35,000 surety bond if 120 units or more are sold in a 12-month period
And sells or is a dealership for: Used Cars, Trucks, Auto Dealers, Used Boat and Boat Motor Dealers, Used Trailer Dealers, Used Motorcycle Dealers, Used Motorhome Dealers, Used Vehicle Brokers, Used ATV or Off Road Dealers, Used Buses, Firetrucks, or Wrecker Dealers, Auction Dealers (public, wholesale, or salvage), Daily Rental Used Vehicle Dealers, Dealers That Rent With The Option to Purchase.
Applicants must obtain garage liability insurance coverage with minimum limits of $55,000. Dealers that offer rent with the option to purchase must have minimum liability coverage of $100,000/$300,000/$50,000 and daily rental dealers must have a minimum of $15,000/$30,000/$25,000 coverage.
Dealers that offer rent to purchase vehicles will need to provide a copy of their rental purchase agreement.
Licenses and surety bonds must be renewed every two years by December 31.
How Much Will This Bond Cost?
The premium that you pay for a Louisiana Used Vehicle Dealer Surety Bond is dependent on credit, bond amount required and experience in vehicle sales industry.
Our Surety Bond Specialists can give you a free, no-obligation quote for the type of bond needed for your business.
Have Questions?
Contact our Surety Bond Specialists at:
Phone: 1‑844‑432‑6637
Email: info@suretygroup.com
Fax: 404-351-3237
Hours: 8:00-5:00 CST, Monday through Friday