Kentucky Money Transmitter Surety Bond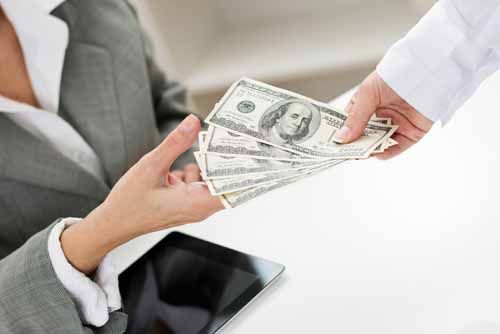 Kentucky's Department of Financial Institutions (KFI) supervises the financial services industry, and charters, licenses and registers various financial institutions, securities firms and professionals. The Department also works to protect consumers from financial fraud by assisting with investigation of complaints. One of the businesses that the Department oversees is money transmitters.
A money transmitter engages in the business of receiving money or monetary value to transmit to another location by any and all means, including but not limited to wire, facsimile, electronic transfer, or issuing stored value. One of the licensing requirements of a Kentucky money transmitter is to obtain a surety bond.
Obligee and Surety Bonds:
Kentucky's Department of Financial Institutions is the obligee that requires a surety bond or other security for money transmitters. All license applications must include a surety bond of at least $500,000. The Commissioner may increase the amount up to $5 million, depending on the applicant's financial condition.
The money transmission business surety bond is required to ensure that the licensee conducts faithful performance of their obligations with respect to the receipt, handling, transmission, and payment of money.
The surety bond is continuous and remains in effect until cancelled. A licensee must give the Commissioner no less than 30 days' written notice of intent to cancel.
The suretybond must remain in place for at least five years after the date of any violation by the licensee or its agent, or the date the licensee ceases providing money transmission services in the state, whichever date occurs last. The commissioner may permit the licensee to reduce or eliminate the surety bond prior to the expiration of the five years.
Money Transmitter Licensing:
The Department of Financial Institutions uses the NMLS to manage licenses. This includes initial applications, renewals, and amendments.
The initial license cost is $1,100, which includes the NMLS processing fee. Annual renewals cost $500 with a $100 processing fee.
Pre-requisites for a license application:
Net worth of at least $500,000
Surety Bond or other security of at least $500,000. The Commissioner may increase the bond up to $5 million.
Registration as a Money Services Business with the US Treasury Department
Documents to upload in the NMLS for licensing are:
Supporting documents for any 'yes' answers to disclosure questions
Financial statements
Business plan
Certificate of Authority/Good Standing Certificate
Formation Documents
Document Samples
Management Chart
Organizational Chart
Background Check
Credit Check
Agent Information
Documents to send to the Department of Financial Institutions:
Company New Application Checklist
Surety bond or other security
Anti-Money Laundering Program
State License Confirmation Form
How Much Does This Bond Cost?
The premium that you pay for a Kentucky Money Transmitter Surety Bond is dependent on credit and the bond amount required. Our rates start at 1.5% of the bond amount with good credit. Business and personal financial statements will be required for underwriting purposes. Contact our Surety Bond Specialists for a free quote that fits your specific situation.
Related Links
Kentucky Money Transmitter Statutes
Kentucky Money Transmitter Information
Department of Financial Institutions - Statutes and Regulations
NMLS: Kentucky Application
More Surety Bond Questions?
Check out our FAQ page or What's a Surety Bond? page. Should you need or choose to buy a surety bond, buy from us. SuretyGroup.com has been underwriting surety bonds throughout the U.S. for more than 35 years. When you work with us, you enjoy the unique benefit of dealing with a team of highly experienced surety agents with in-house underwriting authority. This allows you to receive competitive, low rates, quick approvals, and immediate bond delivery. In most cases, your bond will be delivered within 24 hours after you apply for it.



For a downloadable application