Businesses that Need a Kentucky Motor Vehicle Dealer Bond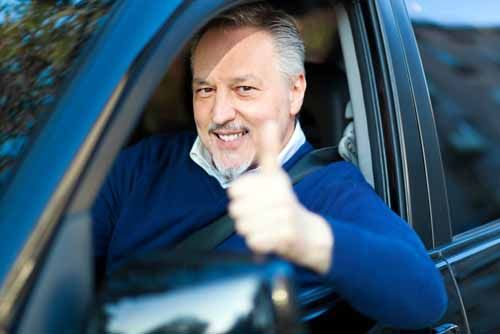 Motor Vehicle Dealers in Kentucky (KY) are required to have a Motor Vehicle Dealer Bond in the amount of $100,000 and a license to operate a dealership.
Dealer applicants can obtain a vehicle dealer license from the Kentucky Motor Vehicle Commission. The application process is as follows:
Applicants must complete the application, including the financial statement and pay the license fees.
Obtain garage liability insurance with a minimum coverage amount of $250,000 per person, $500,000 for each incident, and $250,000 property damage. A copy of the policy can be submitted after the application has been approved. (Restricted and mobility dealers require a minimum of $1,000,000 in liability insurance).
Dealers must have an established place of business that includes: an enclosed building (at least 100 sq ft) with office fixtures such as a desk, chair, and file cabinet, a display lot and customer parking on a hard surface (such as asphalt, concrete, or gravel), sales lot can not allow for drive through traffic, an business telephone and electricity. The business office can not be a residence. Permanent signage is required that is visible from the roadway, includes the business name and has at letters that are at least 9" in height. (Wholesale dealers do not have to meet the signage requirement). Dealer location must also meet local zoning requirements.
Kentucky vehicle dealers are required to have a $100,000 surety bond for the following licenses:
New Motor Vehicle Dealers (also known as franchise dealer)
Used Motor Vehicle Dealers (also known as a car dealer or auto dealer)
Wholesale Dealers
Motorcycle Dealers
Motor Vehicle Leasing Dealer
Auction Dealers (auction dealers bond requirement may be more than $100,000 which is set by the Commission)
Automotive Recycling
Restricted Dealer / Mobility Dealer (must also provide evidence of a minimum $100,000 in business assets)
Recreational Camper Dealer
Bond requirements may be waived if other forms of security are provided of equal amount.
Applicants must have a business name that includes wording such as "Used Cars", "Auto Sales" etc., Franchise dealers can use the manufacturer name in their business name. Wholesalers, leasing, brokers, and consignment dealers can not use any of these words in the business name.
All vehicle salespersons must be licensed to sell vehicles.
If a franchise or new vehicle dealer, provide a copy of the franchise agreement.
How Much Will This Bond Cost?
Premium for a Kentucky Motor Vehicle Dealer bond is dependent on credit, business financial statements and experience in vehicle sales industry.
Our Surety Bond Specialists can give you a free, no-obligation quote for the type of bond needed for your business.
SuretyGroup.com is here to help you with your bonding needs.
We have been underwriting surety bonds for over 35 years, and we offer bonds for individuals and businesses of every size.
Our team of experienced surety specialists and in-house underwriting authority gives us a unique advantage over other surety companies. We are able to offer competitive, low rates, quick approvals and immediate bond delivery. In most cases we can approve your application today and deliver your bond tomorrow.
Have Questions?
Contact our Surety Bond Specialists at:
Phone: 1‑844‑432‑6637
Email: info@suretygroup.com
Fax: 404-351-3237
Hours: 8:00-5:00 CST, Monday through Friday