Surety Bonds for a Kansas Professional Promoter License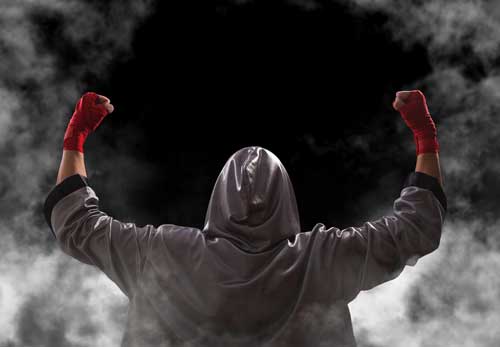 The Kansas Department of Commerce, Athletic Commission (the Commission) regulates professional boxing, kickboxing, mixed martial arts (MMA), and full contact karate events, license and permits of contestants, judges, promoters, managers, matchmakers, physicians (for related events), referees, second's, timekeepers, and ensures compliance of state laws. In addition to applying for a license, promoters have a security requirement in the event the promoter fails to pay all athletic fees due including gross receipt levies or fails to comply with the duties and obligations in the state rules and regulations.
Obligee and Bond Conditions:
The obligee is the entity that requires the bond. The Kansas Department of Commerce, Athletic Commission requires a form of security before a promoter is eligible to promote boxing, kickboxing, MMA and full contact karate events. Failure to comply or perform by the state laws and regulations may result in a claim filed against the bond by the Commission. In the instance of a surety bond, if the Commission files a claim against the surety bond, the professional promoter (named as the principal on the bond form) will be responsible for repayment of the claimed amount if the claim is paid out by the surety. Other forms of security will be forfeited when a valid claim has been made.
The Commission allows for several options to meet the security requirement which includes a surety bond or an irrevocable letter of credit. The option of an irrevocable letter of credit requires that the letter is to be issued by a qualified financial institution.
Surety Bond Requirements:
A surety bond is required and the bond amount is $10,000. If choosing an irrevocable letter of credit, it will be in the same amount equal to the bond.
The surety bond will need to be renewed by July 1st each year.
The application can be submitted online and the original bond will need to be mailed to the Department of Commerce, Athletic Commission, 1000 SW Jackson Suite 100, Topeka, KS 66612-1214.
License Requirements:
Complete the online application and meet the following requirements:
Provide a list of all events promoted and/or advertised in the past 5 years
Provide a list of 3 references that can attest to the applicant's professional promoter qualifications
Provide financial reports as requested by the Commission related to events that show fees paid, gross receipt levies, purchases of required equipment, etc.
Pay all event permit fees, expenses required by K.A.R. 128-4-6
How Much Will This Bond Cost?
The premium that you pay for a Kansas Professional Promoter Surety Bond is dependent on your personal credit. Premium rates start as low as $100.
Did You Know?
Failure to pay expenses for events or performances may result in revocation of the professional promoter license.
Related Links:
Kansas Promoter Information
Kansas Athletic Commission
K.A.R.128- Kansas Professional Promoter Regulations
More Surety Bond Questions?
Check out our FAQ page or What's a Surety Bond? page. Should you need or choose to buy a surety bond, buy from us. SuretyGroup.com has been underwriting surety bonds throughout the U.S. for more than 35 years. When you work with us, you enjoy the unique benefit of dealing with a team of highly experienced surety agents with in-house underwriting authority. This allows you to receive competitive, low rates, quick approvals, and immediate bond delivery. In most cases, your bond will be delivered within 24 hours after you apply for it.



For a downloadable application