Kansas Vehicle Dealer & Vehicle Auction Surety Bonds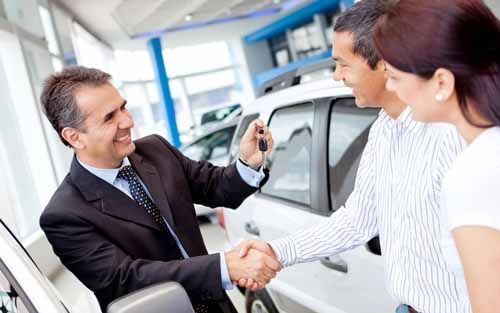 Motor Vehicle Dealers in Kansas need to apply for dealer license and obtain a $30,000 Vehicle Dealer Surety Surety Bond. Dealer applicants can apply for licensure through the Kansas Department of Revenue. The surety bond ensures compliance of state laws and eithical sale of vehicles business practices.
License Requirements:
Complete the application and pay the required license and license plate fees.
Dealers must have an established business location that includes an office and a place to receive mail, store records, etc. The business must also have a phone and be listed under the business name, have a permanent sign that can be seen from the street (with at least 10" height in letters), and have approved zoning from local authorities.
Have the application signed by the treasurer from the county municipality where the dealership will be located. The signature verifies that all personal property taxes are paid to date.
Applicants will need a sales tax registration number. The business name and the sales tax registration name must match exactly.
Obtain a state tax clearance certificate from the Kansas Department of Revenue.
Provide the following: Three credit references, or if a partnership, corporation or limited liability company, provide your formation documentation, along with a Certificate of Insurance (liability insurance), an original surety bond as noted below, and if a franchise dealer, provide a copy of the franchise agreement.
Which Dealers Need a Surety Bond?
The following Kansas vehicle dealers will need to have the required $30,000 surety bond:
Auction Vehicle
Converter
New and/or Used Vehicle Dealer (also known as car dealer or auto dealer)
Rebuilder
RV Broker
Salvage Dealer
Salvage Pool
Scrap Metal Recycler
Trailer Broker
Used Vehicle Dealer
Vehicle Recycler
Wholesale
Licenses and surety bonds renew annually by December 31.
How Much Will This Bond Cost?
The premium that you pay for a Kansas Vehicle Dealer Surety Bond is dependent on credit and experience in the vehicle sales industry.
Related Links:
Kansas Vehicle Dealer License Information
Kansas Dealer License Handbook
Kansas Vehicle Title Service Agent Bond
More Surety Bond Questions?
Check out our FAQ page or What's a Surety Bond? page. Should you need or choose to buy a surety bond, buy from us. SuretyGroup.com has been underwriting surety bonds throughout the U.S. for more than 35 years. When you work with us, you enjoy the unique benefit of dealing with a team of highly experienced surety agents with in-house underwriting authority. This allows you to receive competitive, low rates, quick approvals, and immediate bond delivery. In most cases, your bond will be delivered within 24 hours after you apply for it.



For a downloadable application