Indiana Oil and Gas Well Surety Bonds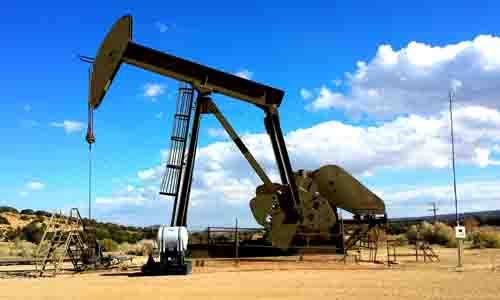 The Indiana Department of Natural Resources requires a permit for drilling, deepening, operating, or converting a well for oil and gas purposes. Permits are also needed for transferring a permit, drilling a test hold, or temporarily abandoning a well.
The Department requires a security from well operators to ensure compliance with respect to plugging of the well, filling in of all excavations, the removal of concrete bases, discarding machinery and materials, cutting off of the surface casing, and restoration of the surface as nearly as possible to its former condition prior to drilling. A security may be in the form of: cash bonds deposited by certified check, a certificate of deposit, a surety bond, or a personal surety bond (non-commercial gas wells only).
Obligee and Bond Conditions
The "obligee" is the entity that requires the bond or other form of security. In Indiana, the obligee is the Indiana Department of Natural Resources. The Department requires surety bonds or another form of security from oil and gas drillers to help protect Indiana's oil and gas resources, the environment, land, and water resources.
Surety Bond Requirements
A surety bond or other type of security is required for wells where:

The applicant does not have a two-year history of operation with the Department;
The applicant has had a permit revoked;
The applicant has not paid their annual well fee from a previous assessment;
The applicant has any unpaid civil penalty assessments;
Well Types That May Require aSurety Bond:
Oil
Gas
Coal Bed Methane
Class II Enhanced Recovery
Class II Saltwater Disposal
Non-Commercial gas
Geologic/Structure test
Gas Storage or Observation
Non potable water supply
Dual Completion for oil and Class II injection only
Dual completion for Gas and Class II injection only
Surety Bond Amounts:

$2,500 single well surety bond for drilled, deepened, converted, or operated for oil and gas purposes
$45,000 blanket surety bond for multiple wells
The bond remains in effect until the Department of Natural Resources Commission determines the well has been:

Plugged and abandoned in accordance to the terms of the permit and by the Commission;
Converted to a fresh water well, or;
A substitute bond is filed by the Principal and accepted by the Commission
A Surety Bond Shall be Released After:
When each well has been plugged and abandoned and the well site restored to the approval of the Commission;
The well has been converted to a freshwater well, or;
A substitute bond is filed by the owner or operator;
Upon a well being transferred or has new owners and a replacement bond is in place
An owner /operator is not required to post a bond if there:

Have been no violations for a minimum of two years
Have paid any civil penalties
Have paid all annual fees
Permit Requirements
Corporations, limited partnerships and limited liability companies must register with the Secretary of State
Operators must have an Organizational Report on file with the Division before receiving a permit
All applications must have original signatures
The operator, an officer, partner, or director of the operator may not have had a permit revoked and may not be in violation at the time of receiving a permit
The survey for Class II wells must show all existing and plugged wells within ¼ mile of proposed injection well
Permit transfers must have original signatures of both the current and new operator
How Much Will This Bond Cost?
The premium that you pay for an Indiana Oil and Gas Well Surety bond is dependent on credit and the number of wells. Our rates start at $100 for bond amounts $10,000 and under with good credit. Bond amounts over $10,000 start at 1% of the bond amount with good credit. Contact our Surety Bond Specialists for a free quote.
Related Links
Indiana Department of Natural Resources
US Department of Labor - Oil and Gas Well Drilling and Servicing Tool
Indiana Oil and Gas Rules
Did You Know?
Indiana's oil and natural gas industry contributes more than $16 billion to the state's economy.
More Surety Bond Questions?
Check out our FAQ page or What's a Surety Bond? page. Should you need or choose to buy a surety bond, buy from us. SuretyGroup.com has been underwriting surety bonds throughout the U.S. for more than 35 years. When you work with us, you enjoy the unique benefit of dealing with a team of highly experienced surety agents with in-house underwriting authority. This allows you to receive competitive, low rates, quick approvals, and immediate bond delivery. In most cases, your bond will be delivered within 24 hours after you apply for it.



For a downloadable application