Do Indiana Vehicle Dealers Need a Vehicle Merchandising Certificate Bond?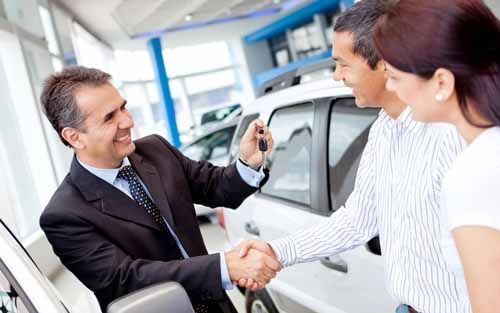 The Indiana vehicle industry professionals are required to have an Indiana Vehicle Dealer License and a Vehicle Merchandising Certificate/Bond.
Dealers are defined as: a dealer (also known as vehicle dealer, auto dealer or car dealer), automobile auctioneer, distributor, manufacturer, wholesale dealer, research and development, converter manufacturer, distributor representative, factory representative, transfer dealer, and auto mobility dealer. Vehicles are considered new or used: cars and trucks, motorcycles, mobile homes, trailers, recreational vehicles (RV's), all terrain vehicles (ATV's), boats, and others.
The dealer licensing process includes the following:
Obtain a dealer application from the Indiana Secretary of State, Auto Dealer Services Division and pay the license application fee.
Establish a place of business and obtain zoning approval for the business from local city or county authorities. If applicable, provide a copy of the property lease or rental agreement if property is not owned. Photographs may be required as proof of office space, signage, etc.
The business must have at a minimum electricity, lighting, heat, plumbing, a working phone, desk chairs and a filing cabinet.
Vehicle dealers will need to obtain a surety bond in the amount of $25,000 for a vehicle merchandising certificate / bond.
Post permanent business signage and maintain at least 30 hours per week of business operation.
Obtain garage liability insurance: $100,000 bodily injury one person, $300,000 bodily injury each accident, $50,000 property damage.
Obtain a Retail Merchant Certificate and federal tax ID.
If a new/franchise dealership, provide a copy of the franchise agreement.
Must be able to pass a criminal background check.
If a corporation, partnership or limited liability company, provide a copy of a Certificate of Existence and Certificate of Assumed Name, if applicable.
The business must be in Good Standing.
Dealers must retain business records for a minimum of five years.
License and bond renews annually.
How Much Will This Bond Cost?
The premium that you pay for an Indiana Vehicle Merchandising Certificate Bond is dependent on credit and experience in the vehicle industry.
**Bond amounts can vary depending the on the bond type, and premiums depend on a variety of factors which can include credit score, length of time in the business and number of business locations.
Our Surety Bond Specialists can give you a free, no-obligation quote for the type of bond needed for your business.