Illinois Plumbing Contractors Surety Bonds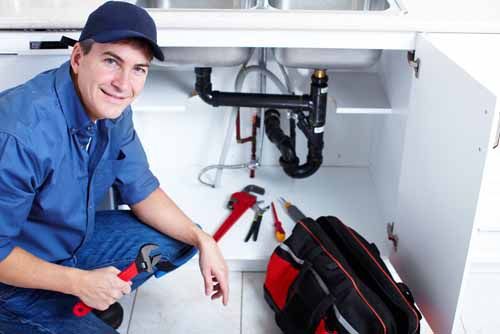 The Illinois Department of Public Health (IDPH) requires Plumbing Contractors that plan, install, inspect, change, repair and maintain plumbing systems to have a license. The Department regulates plumbers and the plumbing industry to ensure compliant work standards, safe drinking water and to reduce toxic gases into the air.
Surety Bond and License Requirements:
Plumber applicants must first pass a state exam and apprentice for a 48 to 72 month period prior to applying for licensure.
Apprentice plumbers can apply for a plumbing apprenticeship as early as the age of 16. The applicant must be able to pass the apprenticeship program within six years and pass the licensing exam or forfeit their renewal of the apprentice license.
Upon completion of the exam and apprenticeship, a plumber applicant can register for a contractor license.
Contractor applicants must be a US citizen and have completed at least two years of high school or an equivalent in course instruction.
Contractor applicants will need to complete the applicable license application and pay the application registration fee.
Applicants will need to obtain a $20,000 plumbing contractor surety bond. The following contractors are required to have a surety bond:
Instead of a surety bond, a letter of credit for the same amount may be deposited with the state.
In addition to the bond, applicants will need to obtain insurance coverage. The minimum coverage per occurence required is as follows: $100,000 general liability, $300,000 bodily injury and $50,000 property damage. Applicants will also need $500,000 worker's compensation coverage unless they can qualify for the opt-out option.
Licensed plumbing contractors can only work for one company at a time.
Licenses renew September 30 of each year.
How Much Will This Bond Cost?
The premium that you pay for an Illinois Plumbing Contractor Surety Bond is dependent on credit. Our rates start at $100 with good credit. Contact our Surety Bond Specialists for a free quote.
Related Links:
Illinois Department of Health Plumbing Contractor Forms
Illinois Department of Health Plumbing Contractor Information
More Surety Bond Questions?
Check out our FAQ page or What's a Surety Bond? page. Should you need or choose to buy a surety bond, buy from us. SuretyGroup.com has been underwriting surety bonds throughout the U.S. for more than 35 years. When you work with us, you enjoy the unique benefit of dealing with a team of highly experienced surety agents with in-house underwriting authority. This allows you to receive competitive, low rates, quick approvals, and immediate bond delivery. In most cases, your bond will be delivered within 24 hours after you apply for it.



For a downloadable application