Illinois Long-Term Care Facilities Need a Surety Bond to Manage Resident Funds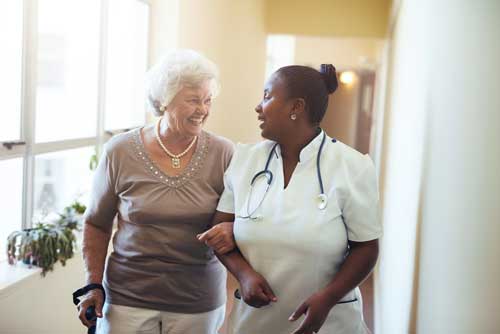 When a nursing home facility accepts and manages a resident's funds, the facility must take care to keep the funds safe. The Illinois Department of Health requires nursing home facilities who manage a resident's funds to obtain a surety bond. The bond amount is determined by the amount of funds the facility is managing.
A surety bond guarantees that the nursing home facility will abide by the Nursing Home Care Act, which states requirements regarding a resident's funds:
The facility accepts funds from a resident for safekeeping and managing.
The facility maintains a written record of all financial arrangements and transactions of the resident's funds.
The facility must provide a written itemized statement at least quarterly, of all financial transactions.
The facility must keep funds in a separate account from the facility's funds, with withdrawals only made by the resident or other persons entitled to make the request.
The facility must put funds over $100 in an interest-bearing account, where the interest is paid to the resident. The facility may keep up to $100 in a non-interest-bearing account or petty cash fund for the resident.
Upon the death of a resident, the facility must provide the executor or administrator of the resident's estate with complete accounting of all the resident's personal property, including any funds being held.
The facility must provide a surety bond to the Departments of Health and Insurance to insure against loss, theft and insolvency.
How Much Will This Bond Cost?
The premium you pay for an Illinois Long-Term Facility Resident Fund Surety Bond depends on the bond amount and your financials. Our low rates start at 1% of the bond amount with good credit. Contact our Surety Bond Specialists for a free quote that fits your specific situation.
Related Links:
Illinois Nursing Home Care Act
More Surety Bond Questions?
Check out our FAQ page or What's a Surety Bond? page. Should you need or choose to buy a surety bond, buy from us. SuretyGroup.com has been underwriting surety bonds throughout the U.S. for more than 35 years. When you work with us, you enjoy the unique benefit of dealing with a team of highly experienced surety agents with in-house underwriting authority. This allows you to receive competitive, low rates, quick approvals, and immediate bond delivery. In most cases, your bond will be delivered within 24 hours after you apply for it.



For a downloadable application