Illinois Medical Cannabis Cultivation & Dispensary Surety Bonds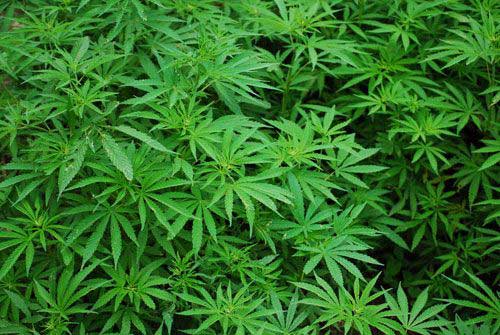 Illinois has legalized the use of medical cannabis, also known as marijuana, as an alternative treatment for patients who suffer from conditions that cause chronic pain. This is the result of the state's Compassionate Use of Medical Cannabis Pilot Program Act.
More than 34,000 patients in Illinois have been approved for the program since the registry began in 2014. In 2017, over $85 million in revenue was collected.
Those who grow and dispense medical cannabis must be permitted by the state. The state allows up to 22 permits to grow and cultivate cannabis and 60 permits for dispensing. A part of licensing includes obtaining a surety bond or escrow account.
Obligee and Surety Bond
There are three parties to a surety bond: the obligee, the principal, and the surety.
An obligee is the entity that requires a business to obtain a surety bond. The State of Illinois is the obligee, and the cannabis cultivators and dispensaries are the principals. The surety is the surety company that writes the bond.
Cultivation Center
The Illinois Department of Agriculture is responsible for registering and regulating cultivation centers in the state and is the obligee that requires cultivation center owners to acquire a surety bond or escrow account.
Before growing cannabis, business owners must first show $500,000 in liquid assets, obtain a $2 million surety bond or escrow account, and pay a $25,000 non-refundable application fee for a permit to build a cultivation center. Once issued a permit, there is a $200,000 permit fee during the first year and a $100,000 permit fee for every year after that. The facility must be constructed and be fully operational within six months after issuance of the permit. Once the production of cannabis is underway, that surety bond becomes null and void. Then the grower needs to obtain a $1.5 million surety bond as a guarantee that they will pay all required taxes and work honestly according to the state laws and regulations.
Dispensary Registration:
The State of Illinois Department of Financial and Professional Regulation, Division of Professional Regulation is the obligee that requires a $50,000 bond or escrow account for dispensaries.
Dispensing organizations are required to pay a non-refundable $5,000 application fee. The permit fee their first year is $30,000, and the annual renewal fee is $100,000. They must also have $400,000 in liquid assets.
A dispensary will need to complete registration to operate a business.
Dispensaries must remain bonded as a guarantee that they will complete dispensary construction, provide an uninterrupted supply of cannabis, pay registration and renewal fees, keep accurate books, records, and reports, comply with state tax requirements, and conduct the dispensary in compliance with the Medical Cannabis Pilot Program Act and the Division of Professional Regulation's administrative rules.
What Will This Bond Cost?
The premium you pay for an Illinois Medical Cannabis Cultivation Center or Dispensing Organization depends on the bond amount along with your personal and business financials. Contact our Surety Bond Specialists for a free quote that fits your specific situation.
Did You Know?
A permitted cultivation center must provide an uninterrupted supply of cannabis to permitted dispensaries.
Related Links:
Illinois Medical Cannabis Pilot Program
Illinois Department of Agriculture - Cultivation Center Application Information
More Surety Bond Questions?
Check out our FAQ page or What's a Surety Bond? page. Should you need or choose to buy a surety bond, buy from us. SuretyGroup.com has been underwriting surety bonds throughout the U.S. for more than 35 years. When you work with us, you enjoy the unique benefit of dealing with a team of highly experienced surety agents with in-house underwriting authority. This allows you to receive competitive, low rates, quick approvals, and immediate bond delivery. In most cases, your bond will be delivered within 24 hours after you apply for it.



For a downloadable application