Illinois Loan Broker Surety Bond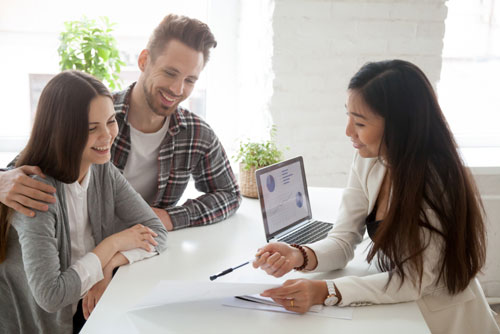 The Illinois Secretary of State Securities Department (the Department) regulates loan brokers, crowdfunding, business brokers, sellers of securities and public education. The Department ensures compliance of state laws and investigates consumer complaints of improper performance of duties and fraud.
Obligee and Bond Conditions:
The obligee is the entity that requires the bond. The Illinois Secretary of State, Securities Department requires an application for registration and a $25,000 surety bond. A surety bond ensures compliance of regulations and state laws. Failure to comply or perform as required by state laws and regulations may result in a claim filed against the bond by the Department. If the Department files a claim against the surety bond, the owner (named as the principal on the bond form) will be responsible for repayment of the claimed amount if the claim is paid out by the surety.
The surety bond must be in place from the time the registration is applied for and during all business operations. The premium will renew on the bond on an annual basis. If the loan broker business changes ownership, a replacement bond is required to fulfill the surety bond conditions. Failure to maintain or replace the bond will result in penalties by the Department.
Surety Bond Requirements:
The original surety bond and power of attorney (provided by the issuing surety) will need to be submitted along with the registration application to the Illinois Secretary of State Securities Department.

License Requirements:
Complete the registration application (IL LB Form 15-10) found on the Illinois Cyberdriveillionois.com website and pay the application and examination fees.
Applicants must also complete The Consent to Service of Process for Corporations, Unincorporated Associations and Individuals (IL Form LB15) and submit the original notarized form along with the application.
Loan brokers must provide a disclosure statement for each borrower that does not qualify for an exemption.
If any of the disclosure questions are answered "Yes,"provide documentation to support the answer.
How Much Will This Bond Cost?
The premium that you pay for an Illinois Loan Broker Surety Bond is dependent on credit. Contact our Surety Bond Specialists for a free quote based on your specific situation.
Did You Know?
The surety bond must run concurrently with the entire registration period and for each renewal period thereafter.
Related Links:
Illinois Loan Broker Act
Illinois Loan Broker Search
More Surety Bond Questions?
Check out our FAQ page or What's a Surety Bond? page. Should you need or choose to buy a surety bond, buy from us. SuretyGroup.com has been underwriting surety bonds throughout the U.S. for more than 35 years. When you work with us, you enjoy the unique benefit of dealing with a team of highly experienced surety agents with in-house underwriting authority. This allows you to receive competitive, low rates, quick approvals, and immediate bond delivery. In most cases, your bond will be delivered within 24 hours after you apply for it.



For a downloadable application