Illinois Vehicle Dealers Surety Bond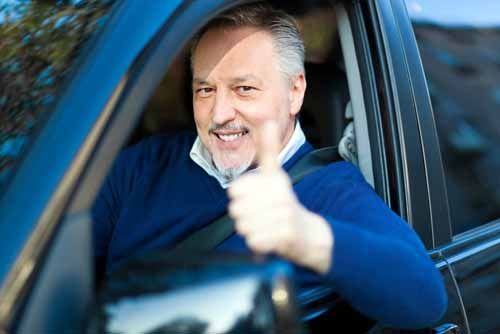 If you are a Motor Vehicle Dealer in Illinois, you need to apply for a license and obtain a Designated Agent Surety Bond. Vehicle dealers are defined as a new (franchise) dealer, used car dealer (also known as auto dealer), motorcycle dealer, and trailer or mobile home dealer.
Surety Bond and License Requirements:
The process begins with the requirement of all first time/new dealers must attend the dealer training. Applicants are required to submit a copy of the receipt as proof of training completion.
The application for licensure can be obtained from CyberDriveIllinois.com.
Applicants must submit fingerprints and pass a criminal background check.
Obtain liability coverage meeting the minimum amount of $100,000 for bodily injury, $300,000 for each accident, $50,000 for property damage. Liability coverage must renew January 1st of each year.
Payment of the license and dealer plate fees.
A Deginated Agent $50,000 surety bond is required for the first 60 months of business (unless the dealership has made late or incomplete title and registration fees or taxes). A separate bond is required for each dealership location in which the applicant intends to act as a new vehicle dealer.
Applicants must have a location to conduct business that is not a residence. Further, the State will inspect the proposed location before the dealer license will be approved. Zoning approval is required. If the business will be located in Chicago, a copy of the business license is required. If the propert for the business, a copy of the lease is required.
Franchise dealers must submit a copy of their franchise agreement.
The license and the surety bond expires on December 31 of each year.
How Much Will This Bond Cost?
The premium that you pay for an Illinois Designated Agent Surety Bond is dependent on credit. Our rates start at $500 wtih good credit. Contact our Surety Bond Specialists for a free quote that fits your specific situation.
Related Links:
Illinois Dealers and Remitters Publications
Illinois Secretary of State Dealer Information
More Surety Bond Questions?
Check out our FAQ page or What's a Surety Bond? page. Should you need or choose to buy a surety bond, buy from us. SuretyGroup.com has been underwriting surety bonds throughout the U.S. for more than 35 years. When you work with us, you enjoy the unique benefit of dealing with a team of highly experienced surety agents with in-house underwriting authority. This allows you to receive competitive, low rates, quick approvals, and immediate bond delivery. In most cases, your bond will be delivered within 24 hours after you apply for it.



For a downloadable application