Idaho Tax Bond for Fuel Distributors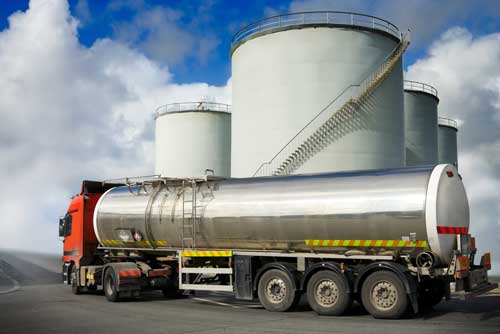 Fuel distributors in Idaho must pay a motor fuels tax and a transfer fee to the state of Idaho when they receive the fuels. Then they sell the fuel to retailers, who in turn sell the fuel to customers. The tax is included in the price when a consumer purchases the fuel.
To ensure that distributors will pay the state the taxes owed, they are required to obtain a surety bond for at least $1,000 when applying for their distributor license.
Surety Bond Requirement
A minimum surety bond of $1,000 must be paid to the Idaho State Tax Commission, which reviews all surety bonds yearly. The surety bond guarantees that the distributor will pay the state the tax money owed, along with any penalties or other obligations.
In lieu of a surety bond, the distributor may use a cash bond (cashier's check, money order, or other certified funds), certificate of deposit, joint savings account, or irrevocable letter of credit.
The surety bond is a licensing requirement along with license application IBR-3. Fuel distributors must also file monthly reports with the Tax Commission using form 1450. The state sends each distributor a personalized version of the form.
What Will This Bond Cost?
The premium you pay for an Idaho Fuel Distributor Surety Bond depends on the bond amount and your credit. Our rates start at $100 with good credit. Contact our Surety Bond Specialists for a free quote that fits your specific situation.
Did You Know?
There are four types of fuel distributors in Idaho: Licensed motor fuel distributor, licensed gaseous fuels distributor, licensed limited distributor and unlicensed distributors.
Related Links:
Idaho State Tax Commission: Fuel Distributor Information
More Surety Bond Questions?
Check out our FAQ page or What's a Surety Bond? page. Should you need or choose to buy a surety bond, buy from us. SuretyGroup.com has been underwriting surety bonds throughout the U.S. for more than 35 years. When you work with us, you enjoy the unique benefit of dealing with a team of highly experienced surety agents with in-house underwriting authority. This allows you to receive competitive, low rates, quick approvals, and immediate bond delivery. In most cases, your bond will be delivered within 24 hours after you apply for it.



For a downloadable application