What Is the Bond Requirement for a Hawaii Motor Vehicle Dealer?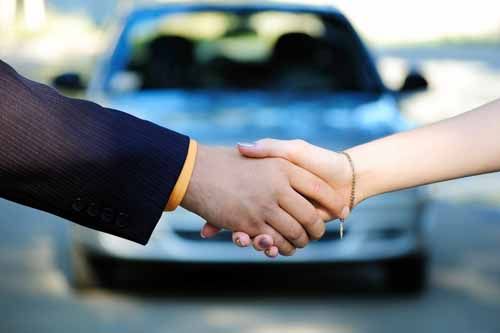 Hawaii Motor Vehicle Dealers are required to apply for licensure. A motor vehicle dealer can be a new vehicle dealer, a used vehicle dealer (also known as a car dealer or auto dealer), a motor vehicle auction dealer, used motorcycle dealer or motor scooter dealer.
Application requirements are as follows:
Complete the application and pay the licensing fee (fees vary based on dealer type and island).
Provide a drawing and written description of the proposed dealership location, photographs of the show room, office, restrooms, exterior of the buidling (if sharing office space), and a copy of the lease or rental agreement.
Applicants must either establish a line of credit or obtain a surety bond. New car dealers need a line of credit of at least $500,000, while used car and motorcycle dealers must have a line of credit of $50,000, and auctions must have a $100,000 line of credit.
Motor Vehicle Dealers that are unable to obtain the appropriate credit have the alternative option to obtain a Surety Bond.
Bond amounts are:
$200,000 for New Vehicle Dealers selling 10 or more units a month
$50,000 for New Vehicle Dealers selling less than 10 units a month
$100,000 for Used Vehicle Dealers selling 60 or more units a month
$25,000 for Used Vehicle Dealers selling less than 60 units a month
$10,000 for Motorcycle and Motor Scooter Dealers (more than 49cc's)
Provide a financial statement (completed within the previous 12 months) that has been prepared and signed by a CPA. The name of the financial statement must match the applicant name. If applicable, partnerships must submit financial statement for each partner. If sole proprietor, attach an individual statement.
If using a trade or dba name, provide a file stamped copy of the Application for Registration of Trade Name.
If business is a corporation, partnership, limited liability company or limited liability partnership, provide a Certificate of Good Standing.
If a franchise, provide a signed copy of the Dealer's Sales and Service Agreement.
Complete salesperson applications or transfer forms (not applicable to sole proprietors or partnerships).
Applicants must be able to pass a criminal background check.
Dealerships without repair facilities must provide a certification letter as to which reputable facility will do repair work.
License and bonds renew June 30 of even numbered years.
How Much Does This Bond Cost?
The premium that you pay for a Hawaii Motor Vehicle Dealer Bond is dependent on credit, the bond amount required and experience in the industry. Bond amounts over $50,000 will require business and personal financial statements.
Contact SuretyGroup.com
Phone: 1‑844‑432‑6637
Email: info@suretygroup.com
Fax: 404-351-3237
Hours: 8:00-5:00 CST, Monday through Friday