Georgia Waste Tire Hauler or Scrap & Used Tire Carrier Bond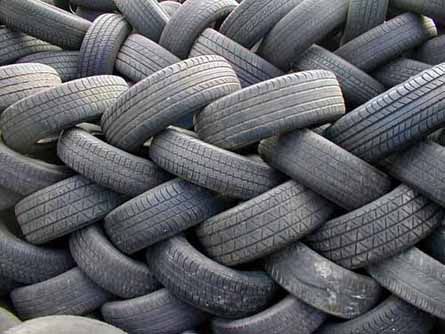 Georgia Waste Tire Haulers, also known as Scrap and Used Tire Carriers, transport used or scrap tires to recyclers, processors, sorters or other disposers. They must comply with the rules and regulations of the EPD (Environmental Protection Division). Haulers must have a tire carrier permit and display a decal on their vehicles, including trailers that provides proof that they can legitimately haul and dispose of used tires.
Surety Bond and Permit Requirements:
Applicants for waste tire haulers or scrap and used tire carriers must complete the state permit application and disclose the EPF-approved facilities to be used for the processing, disposal or end use of the scrap tires.
Applicants are required to obtain a surety bond that is dependent on the number of tires transported each month. Surety bonds amounts range between $10,000 and $20,000. Carriers transporting or hauling up to 5,000 scrap tires per month require a $10,000 surety bond. Carriers transporting or hauling more than 5,000 scrap tires per month require a $20,000 surety bond.
Instead of a bond, a letter of credit from an approved financial institution may be placed on file with the state.
Submit the completed permit application and original surety bond to the Georgia Environmental Protection Division, Waste Reduction Unit.
How Much Will This Bond Cost?
The premium that you pay for a Georgia Scrap and Used Tire Carrier or Waste Tire Hauler Surety Bond is dependent on credit and the bond amount needed. Rates start at $100 with good credit.
Related Links:
Georgia Scrap Tire Program
Scrap and Used Tire Forms
Read our blog,
Waste Tire Hauler Bonds Help the Environment
More Surety Bond Questions?
Check out our FAQ page or What's a Surety Bond? page. Should you need or choose to buy a surety bond, buy from us. SuretyGroup.com has been underwriting surety bonds throughout the U.S. for more than 35 years. When you work with us, you enjoy the unique benefit of dealing with a team of highly experienced surety agents with in-house underwriting authority. This allows you to receive competitive, low rates, quick approvals, and immediate bond delivery. In most cases, your bond will be delivered within 24 hours after you apply for it.



For a downloadable application