Bond Requirements for Georgia Waste Tire Haulers or Scrap and Used Tire Carriers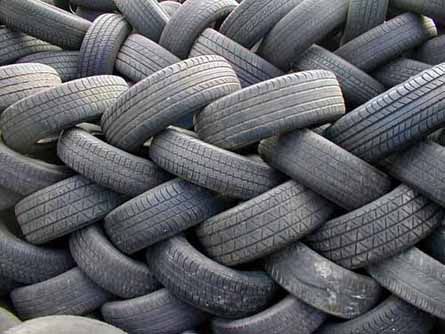 Georgia Waste Tire Haulers, also known as Scrap and Used Tire Carriers, transport used or scrap tires to recyclers, processors, sorters or other disposers. They must comply with the rules and regulations of the EPD (Environmental Protection Division). Haulers must have a tire carrier permit and display a decal on their vehicles, including trailers that provides proof that they can legitimately haul and dispose of used tires.
Applicants for waste tire haulers or scrap and used tire carriers must complete the state permit application and disclose the EPF-approved facilities to be used for the processing, disposal or end use of the scrap tires.
Applicants will need to obtain a bond that is dependent on the number of tires transported each month. Bonds range between $10,000 and $20,000. Carriers transporting or hauling up to 5,000 scrap tires per month require a $10,000 bond. Carriers transporting or hauling more than 5,000 scrap tires per month require a $20,000 bond.
In lieu of a bond, a letter of credit from an approved financial institution is acceptable.
Submit the completed permit application and original bond to the Georgia Environmental Protection Division, Waste Reduction Unit.
How Much Will This Bond Cost?
Premium for a Georgia Scrap and Used Tire Carrier or Waste Tire Hauler Bond is dependent on credit and the bond amount needed.
Call Us First
Contact our Surety Bond Specialists and apply today at:
Phone: 1‑844‑432‑6637
Email: info@suretygroup.com
Fax: 404-351-3237
Hours: 8:00-5:00 CST, Monday through Friday