Georgia Surface Mining Surety Bond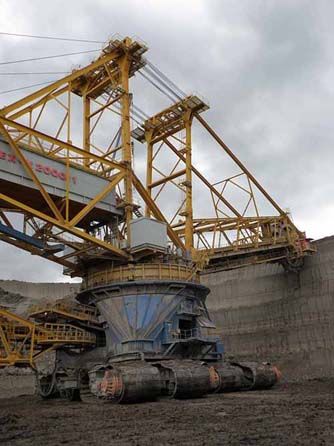 The Obligee:
The Georgia Department of Natural Resources, Environmental Protection Division, Surface Mining Unit reviews applications and approves land use plans for surface mining, issues surface mining permits, conducts compliance audits of surface mining operations, reviews, approves bonding requirements and is the obligee that requires a surety bond, and ensures the reclamation of completed mining operations.
Surety Bond and Permit Requirements:
Surface Mining Permit applicants must complete the application for surface mining permit and submit a land use plan which includes mining and reclamation.
Surface Mining operators in Georgia are required to obtain a surety bond before a mining operation can begin. The surety bond amount is based on the number of acres to be surface mined and will be determined by the Surface Mining Unit.
Operators must meet the requirements of the Surface Mining Act of 1968, and the surety bond cannot be released until the operator has met reclamation obligations on the land affected. The Department of Natural Resources, Environmental Protection Division will notify operators when the land is satisfactorily reclaimed.
Instead of a surety bond, a letter of credit from an approved financial institution is acceptable and will need to be filed with the state.
How Much Will This Bond Cost?
The premium that you pay for a Georgia Surface Mining Surety Bond is dependent on the bond amount that is determined by the Surface Mining Unit prior to the bond being issued. Further, depending on the bond amount, personal credit and business financial statements may be required. Our rates start at 1.5% of the bond amount with good credit. Call, Email or Apply for a quote at SuretyGroup.com
Related Links:
Georgia Surface Mining Technical Guide
Georgia Surface Mining Forms
More Surety Bond Questions?
Check out our FAQ page or What's a Surety Bond? page. Should you need or choose to buy a surety bond, buy from us. SuretyGroup.com has been underwriting surety bonds throughout the U.S. for more than 35 years. When you work with us, you enjoy the unique benefit of dealing with a team of highly experienced surety agents with in-house underwriting authority. This allows you to receive competitive, low rates, quick approvals, and immediate bond delivery. In most cases, your bond will be delivered within 24 hours after you apply for it.



For a downloadable application