Georgia Public Official Probate Court Judge Surety Bonds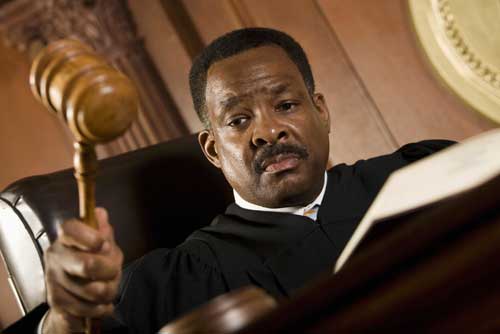 Georgia probate court judges are public officials who rule on probate matters and the administration of estates. This includes ruling on estates where a person died intestate (without a will), ruling on wills that are contested, appoints and oversees guardians and conservators, issues marriage licenses, and and issues weapons carry licenses. Some probate judges also rule on traffic offenses, hear misdemeanor cases, handle vital records, and serve as their county's Supervisor of Elections.
In Georgia, probate court judges are required to obtain a $100,000 surety bond. A surety bond guarantees that the judge will perform their duties faithfully and honestly.
Probate Court Judge Surety Bond
Georgia bill SB 436 passed in 2018, which increased the surety bond amount for Probate Judges from $25,000 to $100,000. The surety bond protects taxpayers and consumers from financial loss due to unlawful acts by a probate court judge. The bond is filed with Georgia's Secretary of State.
Did You Know?
Public officials that are required to obtain a surety bond must have the bond in place before taking office.
Related Links:
Georgia Public Official Codes
How to Run for Public Office in Georgia
How Much Will This Bond Cost?
The premium you pay depends on various factors including the bond amount and your credit score. Our rates start at $250 with good credit. To get the premium amount for your specific bond, contact SuretyGroup.com for a free, no-obligation quote.
More Surety Bond Questions?
Check out our FAQ page or What's a Surety Bond? page. Should you need or choose to buy a surety bond, buy from us. SuretyGroup.com has been underwriting surety bonds throughout the U.S. for more than 35 years. When you work with us, you enjoy the unique benefit of dealing with a team of highly experienced surety agents with in-house underwriting authority. This allows you to receive competitive, low rates, quick approvals, and immediate bond delivery. In most cases, your bond will be delivered within 24 hours after you apply for it.



For a downloadable application