Georgia Nonpublic Postsecondary Educational Institutions Surety Bond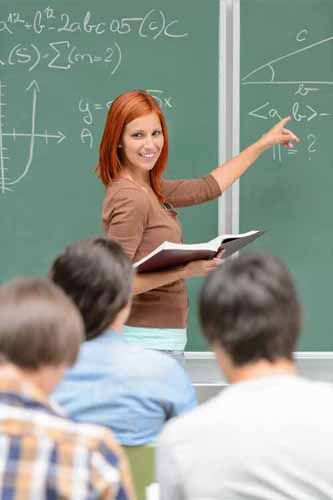 The Georgia Nonpublic Postsecondary Education Commission (GNPEC) ensures compliance of the Nonpublic Postsecondary Educational Institutions Act of 1990. This act regulates the standards that must be adhered to by educational institutions that fall into the nonpublic postsecondary category.
Application Requirements:
Nonpublic Postsecondary Educational Institutions must first obtain authorization from the GNPEC in order to market, enroll, or offer any instruction to students.
Schools/applicants will first need go through an initial review process and if approved, the applicant will be provided with login credentials to the application portal in which they can begin the application process.
This will include providing ownership information, curriculum to be taught, an organizational chart, student entrance requirements, description of facilities and services, a copy of the building occupancy permit, and other pertinent information. Curriculum or program offerings will be reviewed by a team and will go through an evaluation process before authorization is approved.
Surety Bond Requirements:
Applicants will also need to secure a surety bond which protects students in the event that an institution closes without completing the education paid for by its students. If claims are made against the surety bond, the school and its owners will be responsible for repayment of the claimed amount.
The minimum required surety bond amount is based on the gross tuition during the previous year or on the estimated gross tuition for the current year, whichever is larger, and shall be as follows:
| Gross Tuition | Minimum Bond |
| --- | --- |
| $ 0.00 — $ 50,000 | $ 20,000 surety bond |
| $50,001 — $100,000 | $ 30,000 surety bond |
| $100,001 — $200,000 | $ 50,000 surety bond |
| $200,001 — $300,000 | $ 75,000 surety bond |
| $300,001 — $400,000 | $ 100,000 surety bond |
| $400,001 — $500,000 | $ 150,000 surety bond |
| $500,001 and over | $ 200,000 surety bond |
Instead of a surety bond, a letter of credit from a federally insured financial institution is acceptable of equal the bond amount and will need to be filed with the state.
Upon annual renewal of authorization to operate, the surety bond can be increased or decreased based on the gross tuition requirements.
Why Do I Need a Surety Bond?
The surety bond protects the payers (parents, students, enrollees, etc) of the tuition in the event the payments are made and the school closes down without fulfilling their obligations.
How Much Will This Bond Cost?
The premium that you pay for a Georgia Nonpublic Postsecondary Educational Institution Surety Bond is dependent on the bond amount needed based on the gross tuition for the current year or the previous year which can range anywhere from $20,000 to $200,000. Approval of the surety bond premium is also based on owner's personal credit, and may also require providing business financial statements. Rates start as low as 1% with good credit.
Speak to one of our Surety Bond Specialists to provide you with a free, no-obligation quote.
Related Links:
Georgia Nonpublic Post Secondary Schools That Require Authorization
More Surety Bond Questions?
Check out our FAQ page or What's a Surety Bond? page. Should you need or choose to buy a surety bond, buy from us. SuretyGroup.com has been underwriting surety bonds throughout the U.S. for more than 35 years. When you work with us, you enjoy the unique benefit of dealing with a team of highly experienced surety agents with in-house underwriting authority. This allows you to receive competitive, low rates, quick approvals, and immediate bond delivery. In most cases, your bond will be delivered within 24 hours after you apply for it.



For a downloadable application