Are Nonpublic Postsecondary Educational Institutions in Georgia Required to Have a Surety Bond?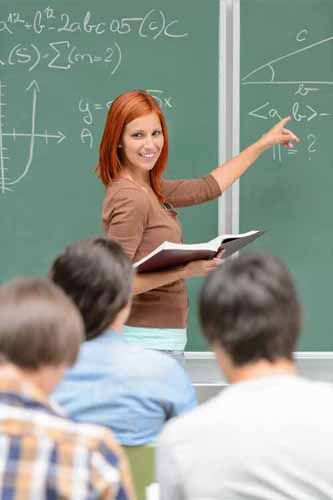 The Georgia Nonpublic Postsecondary Education Commission (GNPEC) ensures compliance of the Nonpublic Postsecondary Educational Institutions Act of 1990. This act regulates the standards that must be adhered to by educational institutions that fall into the nonpublic postsecondary category.
Nonpublic Postsecondary Educational Institutions must first obtain authorization from the GNPEC in order to market, enroll, or offer any instruction to students.
Schools/applicants will first need go through an initial review process and if approved, the applicant will be provided with login credientials to the application portal in which they can begin the application process.
This will include providing ownership information, curriculum to be taught, an organizational chart, student entrance requirements, description of facilities and services, a copy of the building occupancy permit, and other pertinent information.
Curriculum or program offerings will be reviewed by a team and will go through an evaluation process before authorization is approved.
Applicants will also need to secure a surety bond which protects students in the event that an institution closes without completing the education paid for by its students. If claims are made against the surety bond, the school and its owners will be responsible for repayment of the claimed amount.
The minimum required surety bond amount is based on the gross tuition during the previous year or on the estimated gross tuition for the current year, whichever is larger, and shall be as follows:
| Gross Tuition | Minimum Bond |
| --- | --- |
| $ 0.00 — $ 50,000 | $ 20,000 surety bond |
| $50,001 — $100,000 | $ 30,000 surety bond |
| $100,001 — $200,000 | $ 50,000 surety bond |
| $200,001 — $300,000 | $ 75,000 surety bond |
| $300,001 — $400,000 | $ 100,000 surety bond |
| $400,001 — $500,000 | $ 150,000 surety bond |
| $500,001 and over | $ 200,000 surety bond |
In lieu of a surety bond, a letter of credit from a federally insured financial institution is acceptable of equal the bond amount required.
Upon annual renewal of authorization to operate, the surety bond can be increased or decreased based on the gross tuition requirements.
How Much Will This Bond Cost?
The premium that you pay for a Georgia Nonpublic Postseconday Educational Institution Surety Bond is dependent on the bond amount needed based on the gross tuition for the current year or the previous year which can range anywhere from $20,000 to $200,000. Approval of the surety bond premium is also based on owner's personal credit, and may also require providing business financial statements.
Speak to one of our Surety Bond Specialists to provide you with a free, no-obligation quote.
How Can I Get My Surety Bond?
Contact, email or complete the easy online application today at:
Phone: 1‑844‑432‑6637
Email: info@suretygroup.com
Fax: 404-351-3237
Hours: 8:00-5:00 CST, Monday through Friday