Georgia Lottery Retailer Contract Surety Bond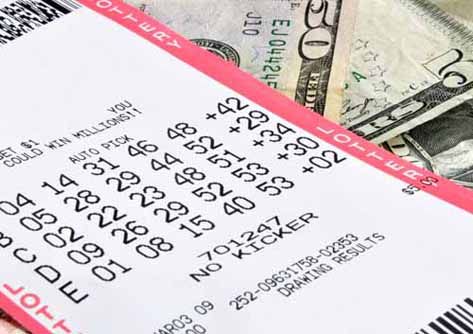 The Georgia Lottery Corporation requires businesses that want to sell lottery products to apply as a Lottery Retailer. Convenience store chains, individual gas stations and local stores can benefit from being a lottery retailer and can earn 6% commission on all lottery products sold, have access to computerized equipment, a potential for increased revenue for in store add-ons, increased customer traffic and marketing assistance.
Surety Bond and Application Requirements:
Retailers will need to apply as a lottery retailer and obtain an application contract packet from either a Georgia Lottery Corporation District Sales Office or call the Georgia Lottery Headquarters in Atlanta. Retailers can complete the online retail contact form to initiate the process.
The application/contract will need to be completed and payment of the application fee for each retail location where lottery products will be sold. Each owner, shareholder, member or officer of the business must complete the application and provide a copy of their driver's license or other valid form of ID.
Applicant must complete the Electronic Funds Transfer Authorization. This form enables the Lottery to sweep the designated account for funds made from lottery products sold. The account must be set up with a bank and the account must include the Lottery Corporation as one of the account holders. The account title will need to read "In Trust for the Georgia Lottery Commission".
Applicants will need to register for E-Verify which authorizes the user to use the federal work authorization program.
Applicants are required to obtain a surety bond. The surety bond amount is determined by the Lottery prior to the applicant offering lottery ticket sales. A lottery retailer surety bond protects both the state and lottery winners from any potential mishandling of lottery winnings, including the processes and machinery used to dispense lottery tickets on location with the seller.
How Much Will This Bond Cost?
The premium that you pay for a Georgia Lottery Retailer Surety Bond is dependent on credit and the bond amount required. Our rates start at 1% of the bond amount with good credit. Contact us today and let us help you get the bond you need.
Related Links:
Georgia Lottery Retailer Information
Georgia Lottery Retailer Frequently Asked Questions
More Surety Bond Questions?
Check out our FAQ page or What's a Surety Bond? page. Should you need or choose to buy a surety bond, buy from us. SuretyGroup.com has been underwriting surety bonds throughout the U.S. for more than 35 years. When you work with us, you enjoy the unique benefit of dealing with a team of highly experienced surety agents with in-house underwriting authority. This allows you to receive competitive, low rates, quick approvals, and immediate bond delivery. In most cases, your bond will be delivered within 24 hours after you apply for it.



For a downloadable application