Is a Performance Surety Bond Required for a Georgia Environmental Contractor or Driller?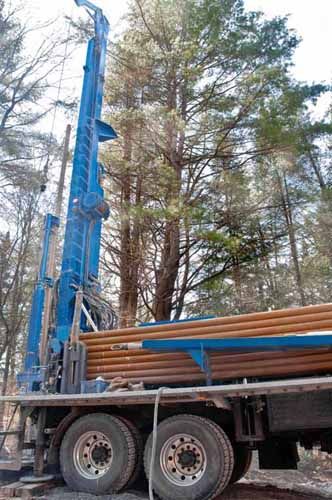 The State of Georgia's Environmental Protection Division requires that Georgia Environmental Drillers or Contractors register and obtain a surety bond.
Environmental drillers and contractors use drilling applications such as an auger, air rotary, and sonic drilling. Georgia's Water Well Standards Act of 1985 (12-5-120 thru 138) specifies water well standards for pre-drilling, construction, operation and maintenance of a well and in the end, the plugging of the well.
The Act also sets the standards for the registering of environmental drillers and contractors, as well as set penalties, fines and collection of fees. All environmental drilling work must be performed under the direction of a Georgia licensed professional engineer or professional geologist.
Drillers/contractors need to register with the Georgia Department of Natural Resources, Environmental Protection Division. Applicants must complete the registration form.
Applicants are required to have a $15,000 performance surety bond. The surety bond ensures that the applicant will perform all duties and comply with the procedures required in the Act.
In lieu of a surety bond, an irrevocable letter of credit may be filed with the state. The irrevocable letter of credit will need to be of equal value of the performance bond.
Surety bonds must be renewed by June 30 of odd years.
How Much Will This Bond Cost?
The premium that you pay for a Georgia Environmental Driller or Contractor Surety Bond is dependent on credit. Contact our Surety Bond Specialists for a free, no-obligation quote.
Contact SuretyGroup.com
Phone: 1‑844‑432‑6637
Email: info@suretygroup.com
Fax: 404-351-3237
Hours: 8:00-5:00 CST, Monday through Friday