Georgia Cosmetology School Surety Bonds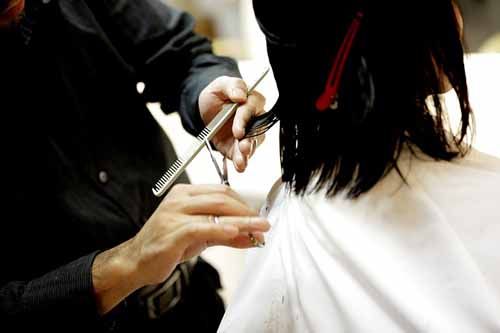 Cosmetology, hair design and esthetics schools in Georgia must apply for a license for a Certificate of Compliance until they have held a surety bond and paid into the Tuition Guaranty Trust Fund for five years. The Georgia State Board of Cosmetology and Barbers oversees the licensing process.
Surety Bond and License Requirements:
Complete the application and providing the required attachments/documents and making payment of the application fee.
Provide three notarized reference letters from persons that you have known for at least five years.
Provide a blueprint of the school facility that includes classroom and locker space, restrooms, entrances and exits, heat, air and lighting and other floor space usage.
Provide a list of equipment to be used for classroom instruction, a list of library resources, a copy of each instructors license and notarized letters of intention to work at the school, and a copy of the Certificate of Compliance obtained from the Nonpublic Postsecondary Education Commission.
Obtain a surety bond in the minimum required amount of $20,000. This amount can increase to a maximum $200,000 surety bond based on the school's gross tuition amount. The purpose of the surety bond is to protect students in the event that an institution closes without completing the education paid for by its students.
How Much Will This Bond Cost?
The premium that you pay for a Georgia Cosmetology School Surety Bond is dependent on credit and the bond amount required. For bond amounts over $50,000, personal and business financial statements will be required. Rates start as low as 1% with good credit.
Related Links:
Georgia State Board of Cosemetology and Barbers
Georgia Rules and Regulations for Cosmetology School Requirements
More Surety Bond Questions?
Check out our FAQ page or What's a Surety Bond? page. Should you need or choose to buy a surety bond, buy from us. SuretyGroup.com has been underwriting surety bonds throughout the U.S. for more than 35 years. When you work with us, you enjoy the unique benefit of dealing with a team of highly experienced surety agents with in-house underwriting authority. This allows you to receive competitive, low rates, quick approvals, and immediate bond delivery. In most cases, your bond will be delivered within 24 hours after you apply for it.



For a downloadable application