Georgia Charitable Paid Solicitor Surety Bonds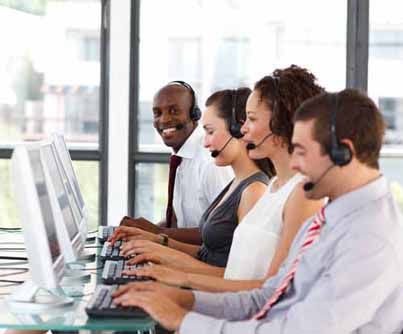 The Georgia Charitable Solicitations Act requires Paid Solicitors and Agent Solicitors to register in order to be compensated for their services.
According to the Georgia Secretary of State, a paid solicitor is defined as a person (other than a commercial coventurer) that receives payment for services performed in connection with fund raising for a charitable organization within or from GA. This also includes any fund raising counsel and has at any time custody of contributions obtained from fund raising solicitation. This definition does not apply to employees, salaried officers, or volunteers of a charitable organization. A solicitor agent is defined as any person who solicits contributions for payment and is not a charitable organization nor a paid solicitor or commercial coventurer.
Surety Bond and Registration Requirements:
Paid Solicitors need to complete the registration, the attachments and pay the application fee. The registrations forms can be obtained from the Georgia Secretary of State.
Obtain a $10,000 surety bond for any paid solicitor or solicitor agent that will have physical possession or legal control over contributions that are collected. Instead of a surety bond, the state will accept a certificate of deposit or letter of credit. Such deposits will be held for two year after the registration has expired. Solicitor agents do not have a surety bond requirement.
If the paid solicitor has either legal control or physical possession of donated contributions, a financial statement is required at the end of each year.
Registration and the surety bond need to be renewed annually and have an expiration date of December 31 of each year.
How Much Does This GA Bond Cost?
Rates start at $100 with good credit. Contact our Surety Bond Specialists for a free quote that fits your specific situation.
Related Links:
Georgia Charitable Paid Solicitor Registration Information
Georgia Charitable Solicitation Rules
More Surety Bond Questions?
Check out our FAQ page or What's a Surety Bond? page. Should you need or choose to buy a surety bond, buy from us. SuretyGroup.com has been underwriting surety bonds throughout the U.S. for more than 35 years. When you work with us, you enjoy the unique benefit of dealing with a team of highly experienced surety agents with in-house underwriting authority. This allows you to receive competitive, low rates, quick approvals, and immediate bond delivery. In most cases, your bond will be delivered within 24 hours after you apply for it.



For a downloadable application