Georgia Requires Charitable Paid Solicitors To Have A Bond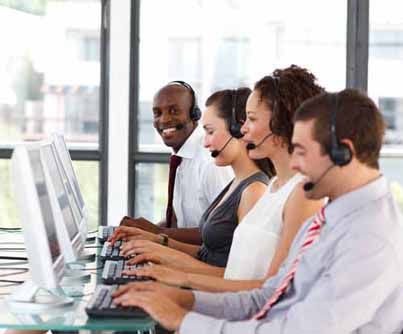 The Georgia Charitable Solicitations Act Georgia Charitable Solicitations Act requires Paid Solicitors and Agent Solicitors to register in order to be compensated for their services.
According to the Georgia Secretary of State, a paid solicitor is defined as a person (other than a commercial coventurer) that receives payment for services performed in connection with fund raising for a charitable organization within or from Georgia. This also includes any fund raising counsel and has at any time custody of contributions obtained from fund raising solicitation. This definition does not apply to employees, salaried officers, or volunteers of a charitable organization. A solicitor agent is defined as any person who solicits contributions for payment and is not a charitable organization nor a paid solicitor or commercial coventurer.
Paid Solicitors need to complete the registration, the attachments and pay the application fee. The registrations forms can be obtained from the Georgia Secretary of State.
A $10,000 surety bond is required for any paid solicitor or solicitor agent that will have physical possession or legal control over contributions that are collected. Get your surety bond from SuretyGroup.com. In lieu of a bond, the state will accept a certificate of deposit or letter of credit. Such deposits will be held for two year after the registration has expired. Solicitor agents do not have a bond requirement.
If the paid solicitor has either legal control or physical possession of donated contributions, a financial statement is required at the end of each year.
Registration and the bond need to be renewed annually and have an expiration date of December 31st of each year.
How Much Is A Georgia Paid Solicitor Bond?
Premium for a Georgia Paid Solicitor Registration Bond is dependent on credit.
How Do I Get a Surety Bond?
Contact our Surety Bond Specialists today at:
Phone: 1‑844‑432‑6637
Email: info@suretygroup.com
Fax: 404-351-3237
Hours: 8:00-5:00 CST, Monday through Friday
SuretyGroup.com has been underwriting surety bonds for over 35 years throughout the US. We have a team of experienced surety agents and in-house underwriting authority, which gives us a unique advantage over other surety companies. We are able to offer competitive, low rates, quick approvals and immediate bond delivery. In most cases we can approve your application today and deliver your bond tomorrow.