Does Georgia Have a Bond Requirement for Athlete Agent Registration?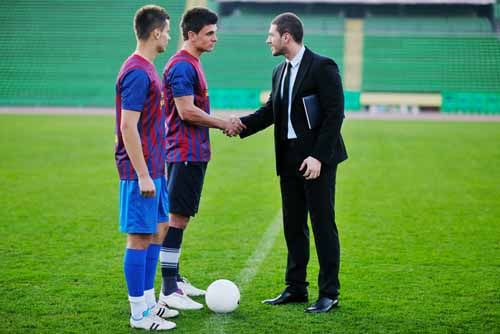 Athlete Agents in Georgia must register with Georgia's State Regulatory Commission and the Uniform Athlete Agents Act (UAAA) and post a surety bond before they are eligible to contact an athlete.
An Athlete Agent or Professional Sports Agent has a $10,000 bond requirement for registration. An athlete agent is a person or company who procures and negotiates employment and endorsement contracts for an athlete in NCAA athletic programs or professional sports. The agent, in return, receives a percentage of the employment endorsement contract value. The bond guarantees that the agent will perform their responsibilities according to the contract entered into with the athlete, as well as not take any more funds than the agreed upon commission percentage.
The state of Georgia has strict penalties for those who violate the laws, which can include fines ranging from $5,000 to $100,000, or imprisonment of one to five years, or both.
Applicants must complete the registration application obtained from the Georgia Athlete Agent Regulatory Commission, pay the registration fee and obtain a surety bond from SuretyGroup.com. The bond will run concurrently with the registration period and must be renewed annually by June 30 of odd years.
How Much Will This Bond Cost?
The premium that you pay for a Georgia Athlete Agent Registration bond is dependent on credit.
How Do I Get a Surety Bond?
Contact our Surety Bond Specialists today at:
Phone: 1‑844‑432‑6637
Email: info@suretygroup.com
Fax: 404-351-3237
Hours: 8:00-5:00 CST, Monday through Friday

*Call for additional state bond requirements.
For more information, read our Blog on Athlete Agent Bonds.