Georgia Agricultural Products Dealer Surety Bond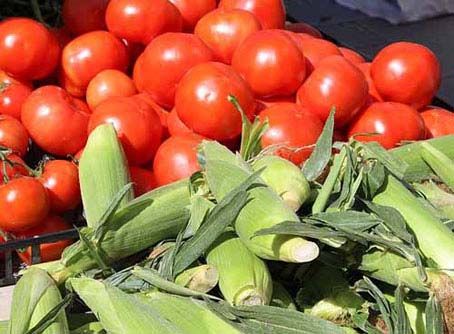 The Georgia Department of Agriculture oversees businesses and individuals that purchase or sell Georgia agricultural products. Agricultural Dealers and Warehouses are required to obtain a license and surety bond. The surety bond is required to protect Georgia farmers who lose millions of dollars selling their produce to unlicensed dealers that fail to pay for the products.
Dealers are defined as those who buy, sell, receive, exchange, negotiate or solicit the sale, exchange or transfer of agricultural products. Dealers are also required to have a surety bond and a license.
Agricultural dealers need to apply for a license with the Department of Agriculture, Marketing Division. The application is a simple online process, with an email confirmation and the required pre-purchased bond can be uploaded into the system and license fee paid.
Out of state dealers who buy produce from Georgia farmers also need to obtain a bond, unless they pay cash or wire the appropriate funds before receiving the produce.
Dealers Who Need A Surety Bond:
Dealers who buy fruits and vegetables that fall under the US Department of Agriculture's Perishable Agricultural Commodities Act, or PACA, are required to obtain a surety bond. The surety bond amount is based on the estimated highest month volume of agricultural products to be handled or bought up to a maximum bond amount of $230,000.
Businesses that need surety bonds include:
Cotton Dealers
Cotton Warehouses
Grain Warehouses
Grain Dealers
Dealers in Agricultural Products
Brokers/Sales Agents of Agricultural Products
Distributors of Agricultural Products
Chain Stores
Livestock/Equine Sales Establishments
Livestock/Equine Dealers
Livestock/Equine Brokers/Livestock Sales Agents
Livestock Dealer Surety
Livestock dealers and market operators must have a surety in place, which includes a surety bond, letter of credit, certificate of deposit, or other acceptable instrument.
The amount of the surety must be sufficient to secure the performance of the obligations of the dealer or market operator, which is one-fourth of the anticipated proceeds of the sale. The amount must be at least $10,000 and no more than $150,000.
Livestock dealers who are not properly licensed and holding a surety may only purchase livestock with cash.
How Much Will This Bond Cost?
The premium that you pay for a Georgia Agricultural Dealer Surety Bond is dependent on credit and the bond amount required. For bond amounts over $50,000, personal and business financial statements are required. Rates start as low as $100 for bond amounts up to $10,000.
Related Links:
Georgia Department of Agriculture
License Renewal Timeline
More Surety Bond Questions?
Check out our FAQ page or What's a Surety Bond? page. Should you need or choose to buy a surety bond, buy from us. SuretyGroup.com has been underwriting surety bonds throughout the U.S. for more than 35 years. When you work with us, you enjoy the unique benefit of dealing with a team of highly experienced surety agents with in-house underwriting authority. This allows you to receive competitive, low rates, quick approvals, and immediate bond delivery. In most cases, your bond will be delivered within 24 hours after you apply for it.



For a downloadable application