Home
Florida Bonds
Florida Class I Wildlife for Exhibition or Public Sale License Bond
Does Florida Require A Class 1 Wildlife Exhibitioner to Have a Surety Bond?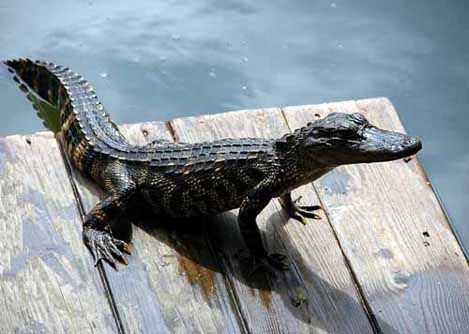 The State of Florida Fish and Wildlife Conservation Commission regulates the licensing of Class I Wildlife and Wildlife for Exhibition or Public Sale Licenses.
The licensing process allows for possession, exhibition and/or public sale of Class I wildlife after being able to demonstrate substantial practical experience, which includes care, feeding, handling and breeding of species within the same biological sub-order.
Further details can be found on Florida Rule 68A-6.002, 68A-6.0021, and 68A-6.0022, 68A-6.0024 Administrative Code.
The licensing process includes:

1. Completion of the license application, including the inventory page and payment of the license fee.
2. For commercial activity, provide a copy of the USDA permit that includes a 12-month travel itinerary.
3. Compliance of the acreage requirements.
4. Provide two (2) reference letters documenting the applicant's experience. Only one reference letter may be from a family member. One reference letter must be from an individual licensed by FWC for wildlife or the same or higher class and family or a professional organization or a governmental institution.
5. New applicants and facility relocations must complete the Facility Location Information Form and the Experience Log Form.
6. If the facility is leased, include a copy of the lease agreement.
7. A $10,000 surety bond is required for licensure. Instead of a bond a check, cash, or money order can be deposited with the state in the amount of $10,000; or a $10,000 Letter of Credit; or a $2 million liability insurance policy.
How Much Will This Bond Cost?
The premium that you pay for a Florida Class I Wildlife for Exhibition or Public Sale Surety Bond is dependent on credit.
Contact our Surety Bond Specialists today at:
Phone: 1‑844‑432‑6637
Email: info@suretygroup.com
Fax: 404-351-3237
Hours: 8:00-5:00 CST, Monday through Friday