Home
Florida Bonds
Florida Class I Wildlife for Exhibition or Public Sale License Bond
Protecting Wildlife in Florida with Surety Bonds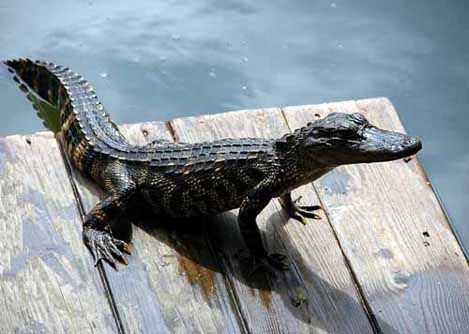 The State of Florida Fish and Wildlife Conservation Commission regulates the licensing of Class I Wildlife and Wildlife for Exhibition or Public Sale Licenses.
The licensing process allows for possession, exhibition and/or public sale of Class I wildlife after being able to demonstrate substantial practical experience, which includes care, feeding, handling and breeding of species within the same biological sub-order.
Further details can be found on Florida Rule 68A-6.002, 68A-6.0021, and 68A-6.0022, 68A-6.0024 Administrative Code. The licensing process includes:

1. Completion of the license application, including the inventory page and payment of the license fee.
2. For commercial activity, provide a copy of the USDA permit that includes a 12-month travel itinerary.
3. Compliance of the acreage requirements.
4. Provide two (2) reference letters documenting the applicant's experience. Only one reference letter may be from a family member. One reference letter must be from an individual licensed by FWC for wildlife or the same or higher class and family or a professional organization or a governmental institution.
5. New applicants and facility relocations must complete the Facility Location Information Form and the Experience Log Form.
6. If the facility is leased, include a copy of the lease agreement.
7. Obtain a $10,000 surety bond from SuretyGroup.com . Instead of a bond a check, cash, or money order can be deposited with the state in the amount of $10,000; or a $10,000 Letter of Credit; or a $2 million liability insurance policy.
What Does This Bond Cost?
Premium for the Florida Class I Wildlife for Exhibition or Public Sale License Bond is dependent on credit.
Contact our Surety Bond Specialists today at:
Phone: 1‑844‑432‑6637
Email: info@suretygroup.com
Fax: 404-351-3237
Hours: 8:00-5:00 CST, Monday through Friday
SuretyGroup.com has been underwriting surety bonds for over 35 years throughout the US. We have a team of experienced surety agents and in-house underwriting authority, which gives us a unique advantage over other surety companies. We are able to offer competitive, low rates, quick approvals and immediate bond delivery. In most cases we can approve your application today and deliver your bond tomorrow.