Do Florida Telemarketers Need a Surety Bond?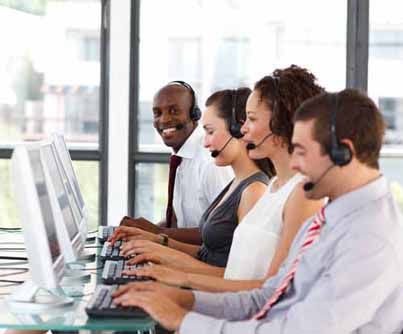 The State of Florida's Department of Agriculture and Consumer Services (FDACS) regulates the telemarketer licensing process. The department ensures that all Telemarketing Agencies, Commercial Telephone Sellers and telemarketing salespersons are licensed before operating a business in Florida and are in compliance with the Florida Telemarketing Act.
The Florida Telemarketing Act requires any non-exempt business in the sale of consumer goods or services sold by telephone to have a license and obtain a surety bond.
Florida Statutes 721 Telemarketing Act further details the telemarketing process and exemptions. If the applicant does not meet one of the reasons for exemption, they must complete the following license process:

1. Complete the registration / license application and return with payment of required fee.
2. A $50,000 surety bond is a license requirement. In lieu of a bond, a letter of credit or certificate of deposit of equal value of the bond can be deposited with the State.
3. Provide copies of phone scripts or a written statement that there are no script, copies of sales information to be used by salespersons, written materials that will be sent to purchasers or potential purchasers, and a copy of the terms and conditions that the purchaser will be obligated to satisfy in order to receive the solicited item.
4. Exemptions: Applicants may review the 28 provisions for exemption in the Florida Statutes 501.604.
How Much Will This Bond Cost?
The premium that you pay for a Florida Commercial Telephone Seller Surety Bond is dependent on credit.
How Do I Get Bonded?
Contact SuretyGroup.com Today:
Phone: 1‑844‑432‑6637
Email: info@suretygroup.com
Fax: 404-351-3237
Hours: 8:00-5:00 CST, Monday through Friday