Florida Slot Machine Establishment Operators Surety Bond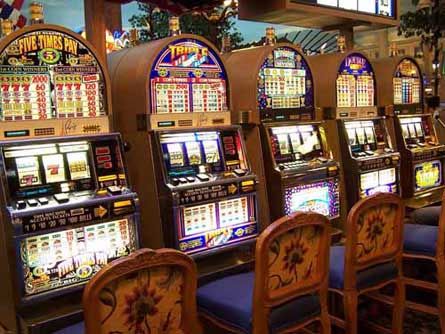 The State of Florida Department of Business and Professional Regulation, Division of Pari-Mutuel Wagering, is responsible for compliance, regulation and enforcement of statutes related to the industry of slot machine licensing.
The State of Florida defines a slot machine licensee as a pari-mutuel permit holder who holds a license issued by the division pursuant to this chapter that authorizes such person to possess a slot machine within facilities specified in s. 23, Art. X of the State Constitution and allows slot machine gaming.Florida Statutes 551.102(11). Further details can be found in the Florida Statutes Chapter 551.107 and Chapter 61-D-14, defines slot machine licensing and bond requirements. The surety bond requirement is to ensure that slot machine operators pay all gaming fees and taxes that are due to the state. Failure to pay the gaming fees and taxes could result in a claim against the bond by the state.
Surety Bond and License Requirements:
Slot machine establishment operators must complete the license application, the Authorization for Release of Information (DBPR PMW 3460) and the Officers and Directors Form (DBPR PMW 3190) and payment of the licensing fee.
Obtain a minimum $2,000,000 surety bond or a surety bond in the amount determined by the Florida Division of Pari-Mutuel Wagering.
Licenses renew annually.
How Much Will This Bond Cost?
The premium that you pay for a Slot Machine License Surety Bond is dependent on credit, the bond amount required, business and personal financial statements. Our rates start at 1% of the bond amount with good credit. Contact our Surety Bond Specialists for a free quote.
Related Links:
Florida Slot Machine License Information
More Surety Bond Questions?
Check out our FAQ page or What's a Surety Bond? page. Should you need or choose to buy a surety bond, buy from us. SuretyGroup.com has been underwriting surety bonds throughout the U.S. for more than 35 years. When you work with us, you enjoy the unique benefit of dealing with a team of highly experienced surety agents with in-house underwriting authority. This allows you to receive competitive, low rates, quick approvals, and immediate bond delivery. In most cases, your bond will be delivered within 24 hours after you apply for it.



For a downloadable application