Do Florida Slot Machine Establishment Operators Need a Surety Bond?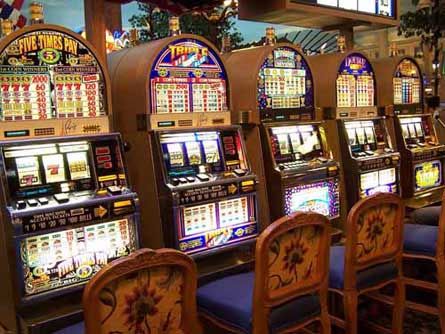 The State of Florida Department of Business and Professional Regulation, Division of Pari-Mutuel Wagering, is responsible for compliance, regulation and enforcement of statutes related to the industry of slot machine licensing.
The State of Florida defines a slot machine licensee as "a pari-mutuel permit holder who holds a license issued by the division pursuant to this chapter that authorizes such person to possess a slot machine within facilities specified in s. 23, Art. X of the State Constitution and allows slot machine gaming." Florida Statutes 551.102(11).
Further details can be found in the Florida Statutes Chapter 551.107 and Chapter 61-D-14, defines slot machine licensing and bond requirements. The licensing process includes:

1. Slot machine establishment operators must complete the license application (DBPR PMW 3400), the Authorization for Release of Information (DBPR PMW 3460) and the Officers and Directors Form (DBPR PMW 3190) and payment of the licensing fee.
2. A minimum $2,000,000 surety bond is required or a surety bond in the amount determined by the Florida Division of Pari-Mutuel Wagering.
3. Licenses renew annually.

How Much Will This Bond Cost?
The premium that you pay for a Slot Machine License Surety Bond is dependent on credit, the bond amount required, business and personal financial statements.
Contact SuretyGroup.com
Phone: 1‑844‑432‑6637
Email: info@suretygroup.com
Fax: 404-351-3237
Hours: 8:00-5:00 CST, Monday through Friday