Do Service Warranty Companies Need a Surety Bond?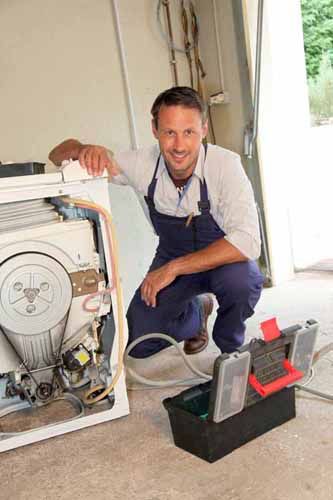 The State of Florida Office of Insurance Regulation has the duty to oversee Warranty and Warrantor Sellers service agreements. This includes companies that offer service warranties that cover professional services, and home warranties that provide coverage of appliances, water heaters, etc. and motor vehicle service agreement that warranties specified mechanical repairs and services for a specific amount of time.
Florida Statues Chapter 634 provides details of service warranty association application requirements. The application process includes:

1. Complete the service warranty association license application and pay the application filing fee.
2. Submit fingerprints through approved state vendor for investigative background reports.
3. Provide an original certification letter of Articles of Incorporation and Status of State of Domicile.
4. Provide a copy of the applicants bylaws.
5. Complete the Service of Process Consent and Agreement.
6. Provide a Certificate of State from the Florida Secretary of State and a Fictitious Name Filing if utilizing a fictitious name.
7. Provide financial statements as follows:
a. A financial statement with a minimum net worth in assets of $25,000 for those companies that are "Warrantors" (a company that derives less than 50% of its gross income from the sale of service warranties).
b. A financial statement that reflects the minimum net assets of $300,000 for those companies that are a "Warranty Seller" (a company that receives more than 50% of its gross income from warranty service sales).
8. If unable to meet the minimum net assets, a surety bond is required for the applicable amount as follows: $50,000 surety bond for Warrantors and $100,000 surety bond for Warranty Sellers. In lieu of a surety bond, other forms of security of equal value of the bond must be deposited with the State.
9. Provide a complete list of all officers, directors, and shareholders that have at least 10% stock or ownership, including biographical statements and affidavit for each and fingerprint cards.
10. Provide a plan of operation, history of the company, experience of the management, a description of product warranties, a marketing and growth plan, and copies of warranty forms, premium rates and commission compensation.
How Much Will This Bond Cost?
The premium that you pay for a Florida Service Warranty Association Surety Bond is dependent on credit and the bond amount required. For bonds over $50,000, personal and business financials statements are required.
Related Links:
Read our blog,
Why Contract Service Providers Need Surety Bonds
Contact SuretyGroup.com
Phone: 1‑844‑432‑6637
Email: info@suretygroup.com
Fax: 404-351-3237
Hours: 8:00-5:00 CST, Monday through Friday