Florida Seller of Travel Surety Bond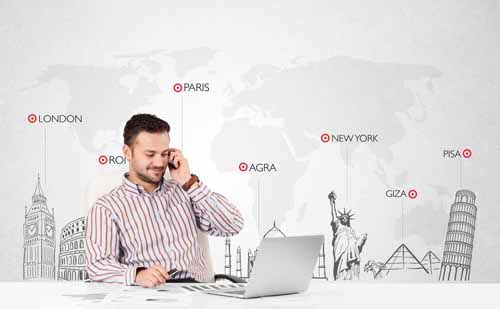 The State of Florida Department of Agriculture and Consumer Services (FDACS) regulates the Seller of Travel registration process. A Seller of Travel can be a Florida resident, an out-of-state resident or a business that offers for sale, travel and tourist packages, and travel clubs for individuals or groups. Florida Statutes 559.926-559.939 Sellers of Travel Act further details the seller of travel registration process and exemptions. If the applicant does not meet one of the reasons for exemption they must complete the registration process.
Surety Bond and License Requirements:
Complete the registration application packet and return with payment of required registration fee.
Obtain a $50,000 surety bond (the bond form is included in the registration packet) or the applicant must qualify for the Waiver of Security which includes having five or more consecutive years of experience in the industry with no civil, criminal or investigative actions brought against the seller of travel and does not have a consumer complaint history.
Include the required state contract language phrase included in the seller of travel registration packet in all sales contracts, and display prominently in the applicant's business location and branch offices.
Exemptions: Applicants that have been under the same ownership and control and that have been registered for at least three years with the Airlines Reporting Corporation (ARC) need only obtain a statement of exemption from FDACS. Applicants also qualify for the exemption if they offer vacation certificates, have been under the same ownership and control for the past five years or longer, and have been registered with ARC for the past five years or longer.
How Much Will This Bond Cost?
The premium that you pay for a Florida Seller of Travel Surety Bond is dependent on credit and experience. Premiums start at 1% of the bond amount with good credit. Contact our Surety Bond Specialists for a free quote that fits your specific situation.
Related Links:
Florida Seller of Travel Registration Information
Seller of Travel Security Reduction Application
Apply Online for a Seller of Travel Surety Bond
More Surety Bond Questions?
Check out our FAQ page or What's a Surety Bond? page. Should you need or choose to buy a surety bond, buy from us. SuretyGroup.com has been underwriting surety bonds throughout the U.S. for more than 35 years. When you work with us, you enjoy the unique benefit of dealing with a team of highly experienced surety agents with in-house underwriting authority. This allows you to receive competitive, low rates, quick approvals, and immediate bond delivery. In most cases, your bond will be delivered within 24 hours after you apply for it.



For a downloadable application